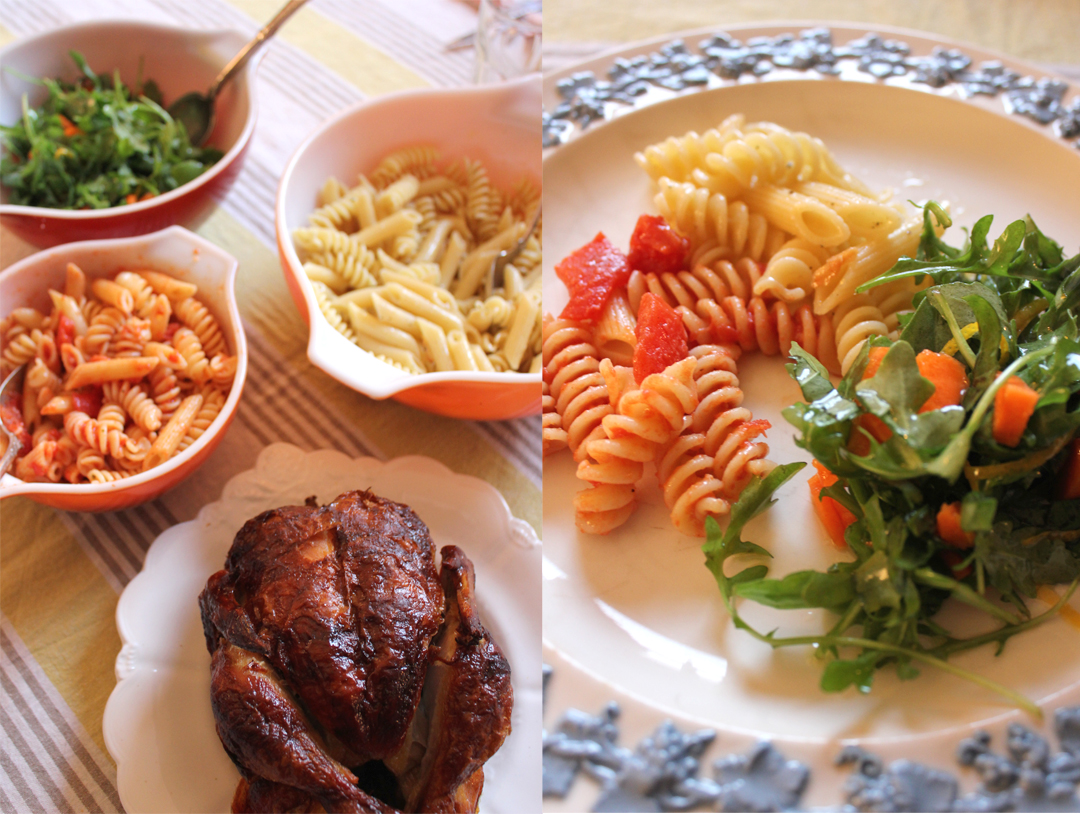 We had another long day out today. Brunch at La Bottega at the Maritime Hotel followed by a walk on the High Line.
We didn't want to eat out again, but didn't have much energy to cook dinner either.
The solution? Pasta with garlic and oil, pasta with leftover red sauce, a simple salad and a roast chicken made by someone else.