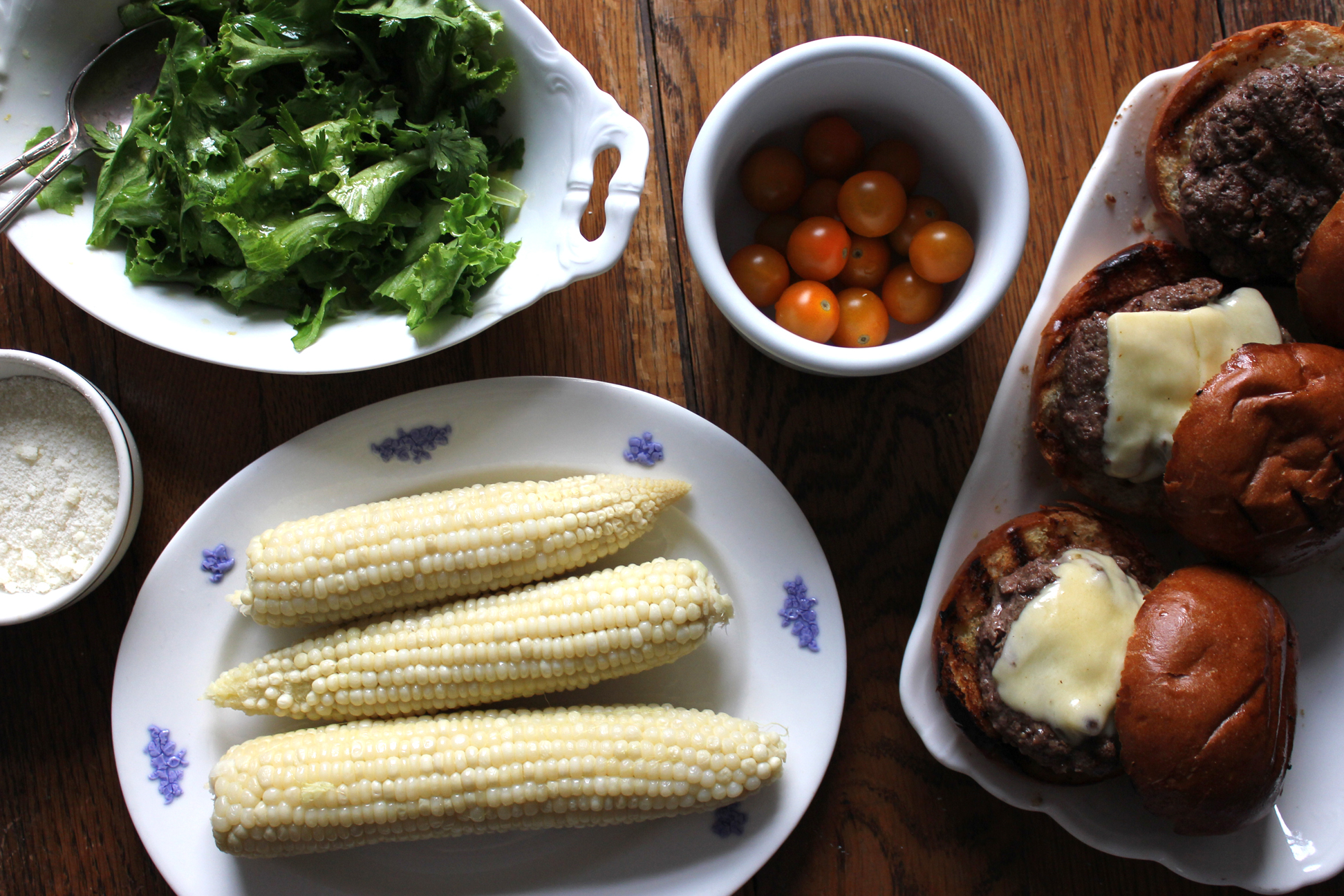 Last night we had dinner with our friends Ian & Britta, and their four (!) children, in celebration of their eldest's 5th birthday. They made us a wonderful meal of veggies from the grill, sweet corn, pasta with yogurt, zucchini and tomatoes*, steak and hot dogs. They took care of Shane's meat deprivation, and Rose's too. Ian even cut Shane's steak for him.
Did I show my gratitude to our very dear friends by carefully documenting and posting about the delicious meal they made for us? No. I was too busy enjoying their company and food to remember, but that's no excuse. When I finally did think to take pictures, dinner was mostly over and I took a few crappy shots with my iphone that aren't worth posting.
The reason I'm telling you all of this, is not only to assuage my bad food-blogger-guest guilt. It's also to thank Ian and Britta for reminding me about summer. I've been so fixated on heat wave meals, and being hot and pregnant, that I forgot about all of the things I adore about summer, and summer dining. Corn! Zucchini! Grilled veggies! Meat for my family! And those languid, dreamy, long evenings.
Thanks guys, for the reminder. Tonight's summatime meal was inspired by you.
*Britta, please post a link to the pasta recipe, if you have time.