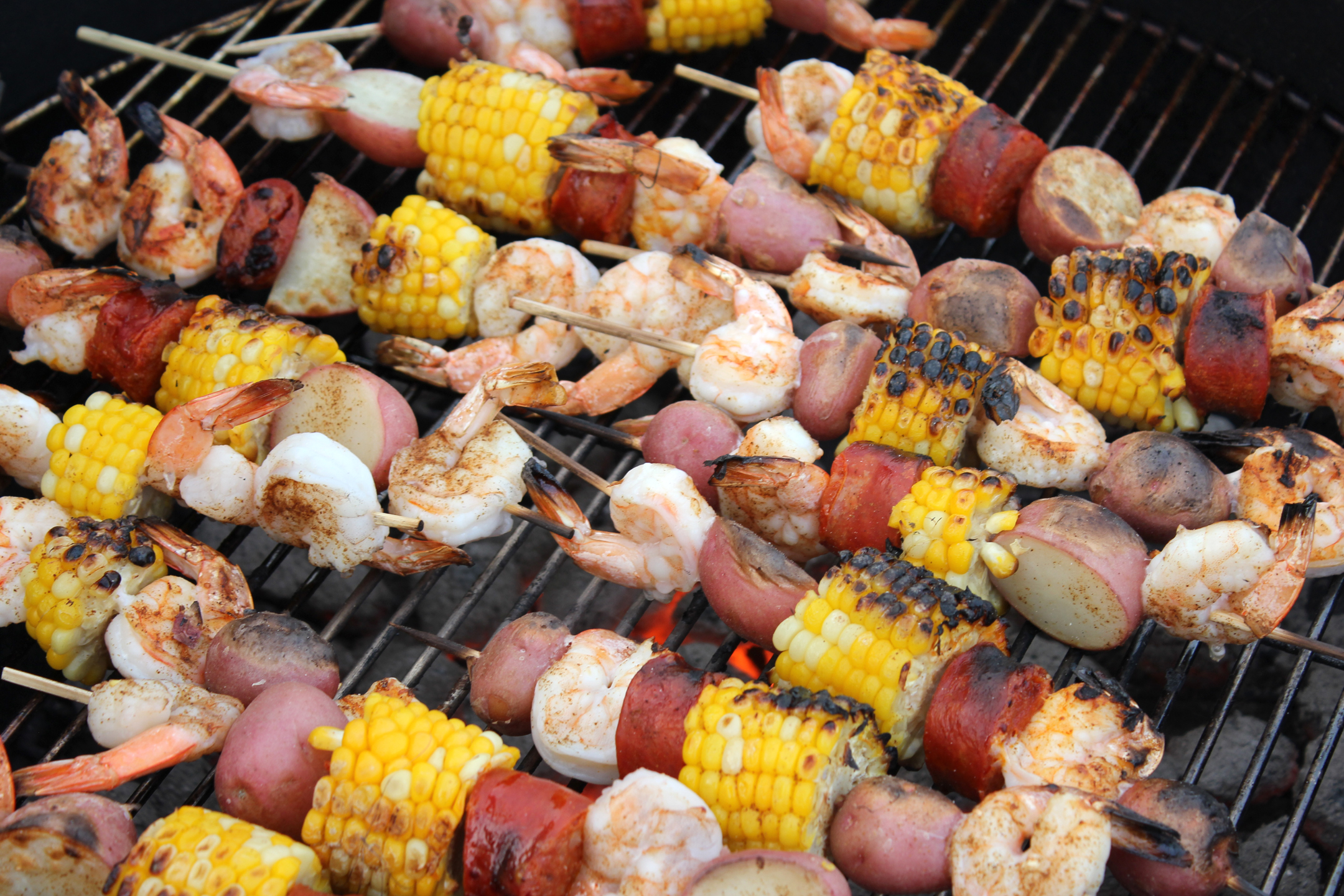 Our family is over from Ireland, not all of them, but we'll take what we can get. We usually only see them once a year, so that's really the big news tonight.
We figured seafood was a good way to welcome them to the Cape. Dinner was pretty simple, fresh-caught flounder cooked the Adriatic way, skewers of corn, chorizo, shrimp and potatoes, a cucumber and tomato salad, and a kale salad.
The skewer recipe left a bit to be desired. Something was wrong with the timing provided, and the potatoes came out way underdone. I'd like to improve on it and try again, because otherwise it seems like a great, easy meal, and yummy too.
Essentially, you skewer par-boiled corn and potatoes (that's the part where the timing needs work), shrimp and chorizo, sprinkle the skewers with cajun seasoning and grill for 3-5 minutes per side. How easy is that?
Hopefully we'll remember to give it another try and make a note of the timing, so I can post a recipe for you.
I've been using my mom's tip for tomato salads recently. She pointed out that if you have a decent tomato, it's the juice that makes the dressing. All you need to do is sprinkle a little red wine vinegar, salt, and olive oil over your tomato salad, and somehow it's delicious. Give it a try.