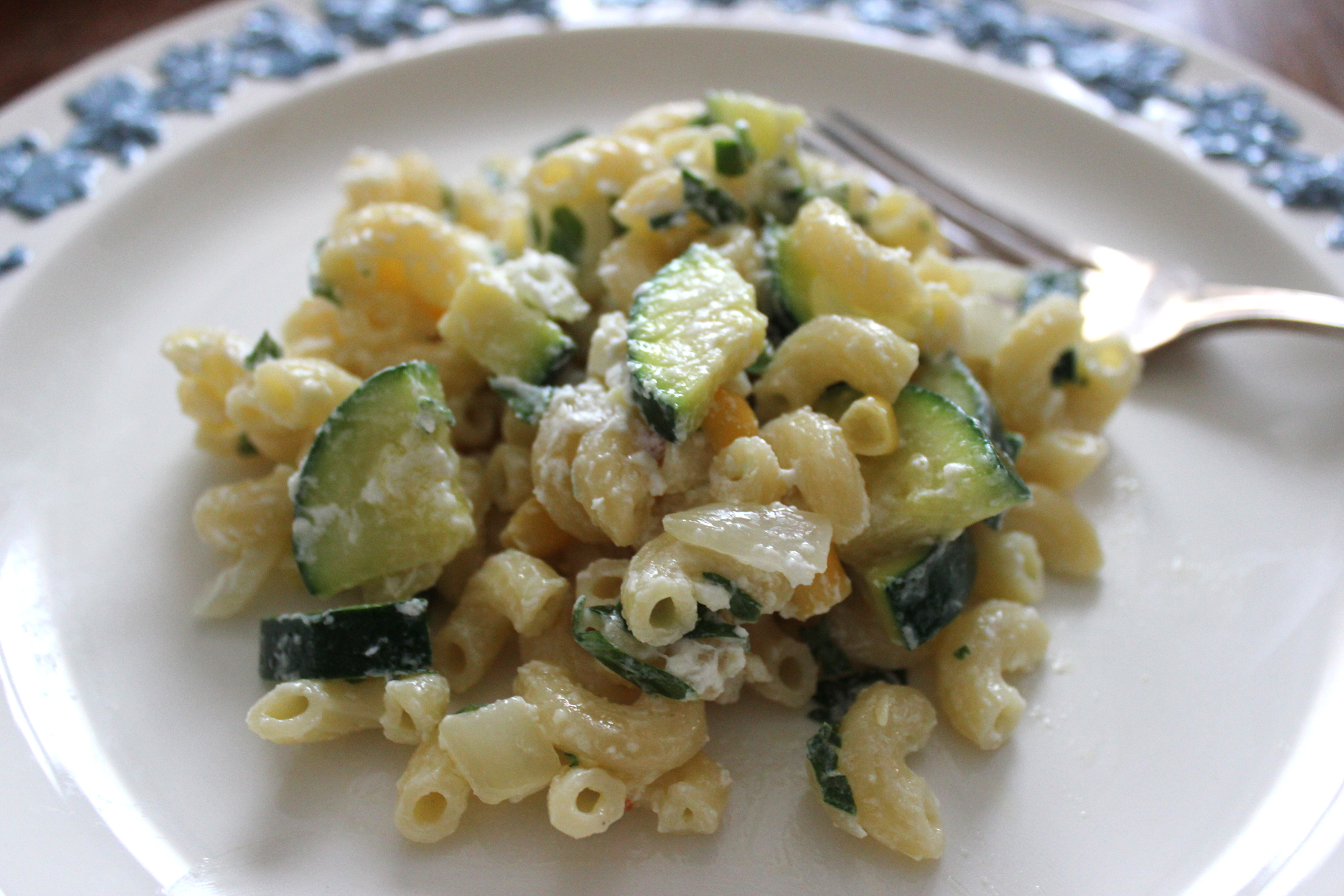 It seemed like pasta salad would be a good thing to have for dinner tonight on this 4th (or 5th?) day of swampy, oppressive, heat. The thing is, I really don't like most pasta salad. I don't like cold pasta, mushy pasta, mayonnaise with pasta, or vinegar on pasta*.
I posted my thoughts on pasta salad, as well as some of the contents of today's CSA box, to The Steady Table's facebook page. Readers replied with some lovely suggestions, which I compiled into something good: warm macaroni salad with zucchini, corn & goat cheese (recipe below).
After dinner, Rose got a big bowl of cold water, dissolved some scented bath confetti into it, and proceeded to massage it into Shane's hair while he sat by the A/C. Shane then reciprocated by pouring the entire bowl of scented water over Rose's head (in the tub). Not a bad way to cool down after a dinner. Here's a video that you may or may not find amusing.
*The vinegar exception is this meal, which I wish I had remembered earlier in the day.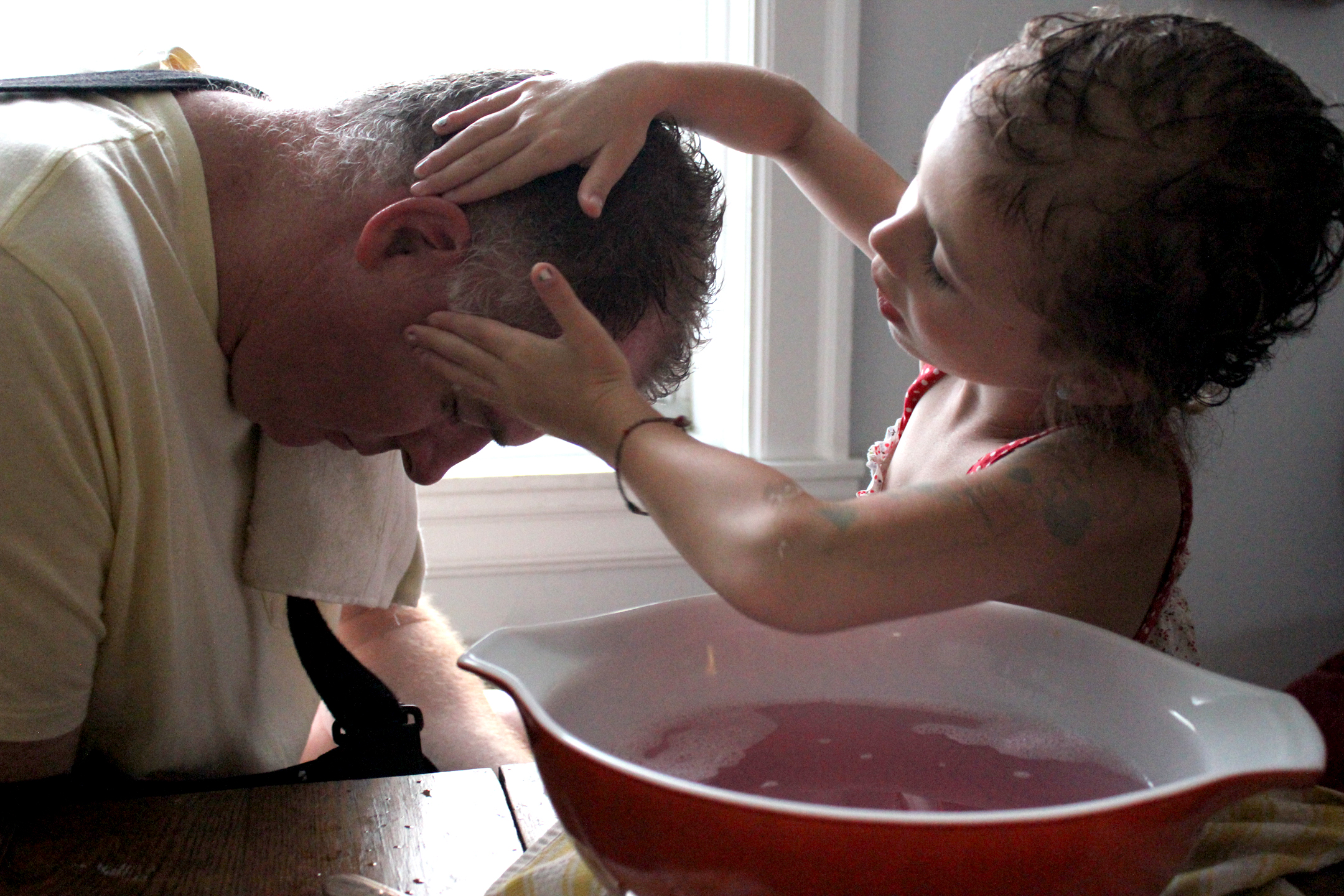 • Warm Macaroni Salad with Zucchini, Corn and Goat Cheese •
olive oil
1 small, sweet onion, chopped (I used a walla walla onion, use whatever you can get)
1 clove garlic, minced
1/2 cup fresh or frozen sweet corn kernels
a pinch of red pepper flakes
1/2 teaspoon kosher salt
2 small zucchini, quartered lengthwise and chopped into ¼ to ½ inch pieces
1/4 cup chopped,  flat-leaf parsley
1/2 lb elbow macaroni
additional salt, and pepper to taste
a 4oz log soft goat cheese
1/4 cup grated pecorino or parmesan, plus more for sprinkling
Put a pot of water on to boil for the pasta. Pour some olive oil into a 12" saute pan. Add the onion and cook over medium-low heat until soft and translucent. Add the garlic and cook for another minute. Add the red pepper flakes, corn and salt, stir to coat with oil and add zucchini. Cook until the zucchini is bright and cooked through, but still has some crunch and isn't soggy or translucent at all. Remove to a large bowl and add the parsley.
Cook the macaroni in salted water, when it's done, rinse it under cold water until it's warm. Add macaroni to the bowl with the zucchini and stir to combine, add more olive oil as needed and season with salt and pepper to taste. Pull the goat cheese apart into small chunks and toss with the pasta and zucchini. Add the pecorino or parmesan and stir to combine. Serve while warm with additional cheese for sprinkling.