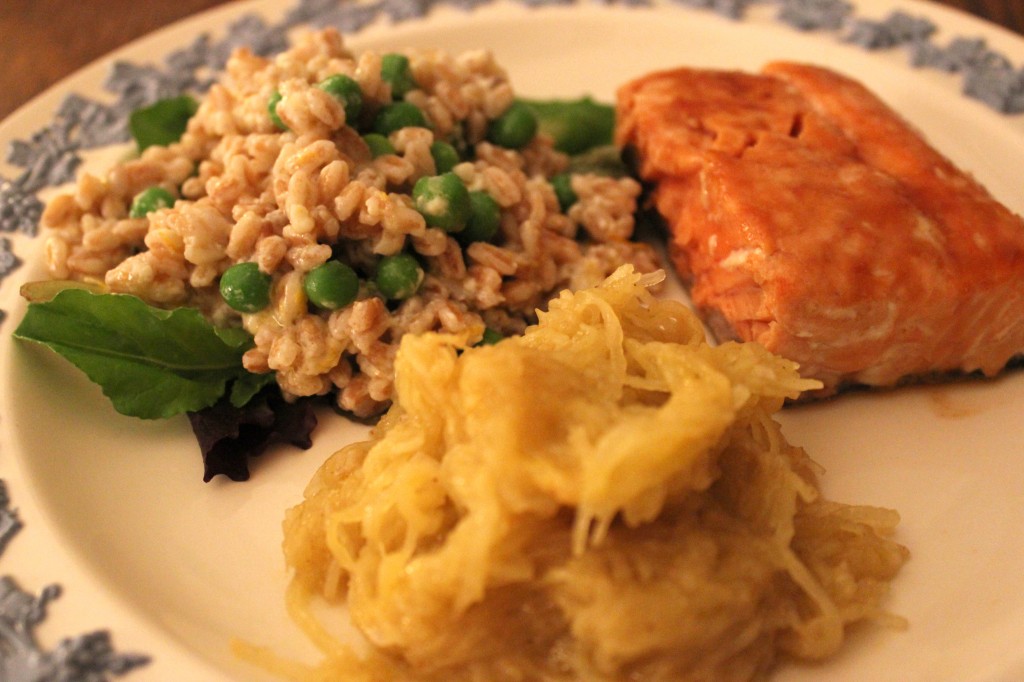 I didn't know spaghetti squash could be so good. This recipe for Moroccan-spiced spaghetti squash was absolutely, positively, the winner tonight. Even Shane, never the veggie enthusiast, had a second helping. I bet it would be even more extraordinary if made with fresh cilantro, which the recipe calls for but I forgot to buy.
Like Deb over at Smitten Kitchen, where the recipe came from, I don't own a microwave. Even with out one, this recipe is very quick as far as hands-on time goes. You just pop the squash in the oven and come back 45 minutes later. The rest goes by in a flash.
We had some other new and yummy dishes tonight as well. Soy-Glazed Salmon, which was good but probably would have benefitted from a few little holes sliced into the salmon, so the glaze flavor could seep into the meat. The Farro Salad with Citrus Parmesan Dressing, was loosely based on this recipe from 101 Cookbooks. I'd like to try it with lemon instead of  (or maybe in addition to) the orange in the dressing next time.