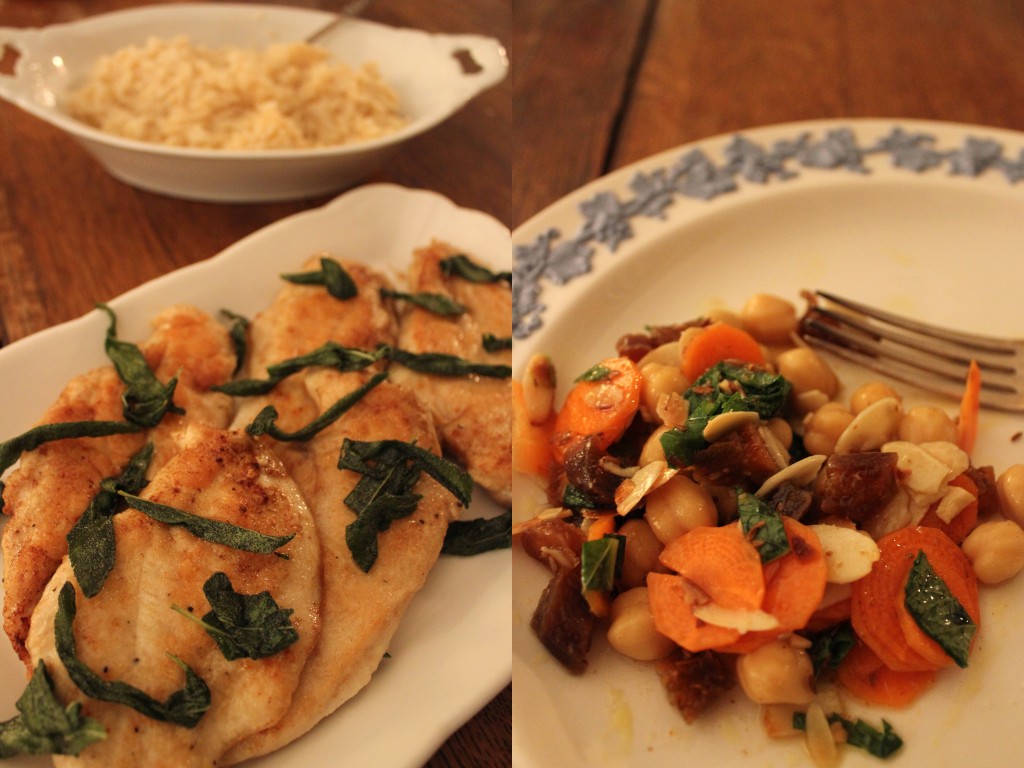 Morroccan Carrot & Chickpea Salad from 101 Cookbooks is a winner. I happen to love carrots, cumin, almonds, chick peas, lemon, and pretty much everything else in this salad, except dates. The texture of dates just doesn't work for me. Instead, I used unsulphered dried apricots, the kind that are brown instead of orange and taste a bit like figs. They worked perfectly.
The chicken was a riff on the Chicken with Wine, Lemon, and Butter Sauce that I've posted about so many times, except that I left out the white wine and lemon. Instead, I sauteed a handful of crushed, fresh, sage leaves in 2 tablespoons of butter in a large skillet, until they were crispy. I removed the sage leaves, added a bit more butter and a dash of olive oil and cooked the chicken as in the white wine & lemon sauce recipe. When the chicken was done, I topped it with the sage leaves.
A tip for this chicken recipe, or the original, is to buy those boneless, skinless cutlets that are already pretty thin. That way you can avoid the mess and save a step by not having to pound the breasts thin.