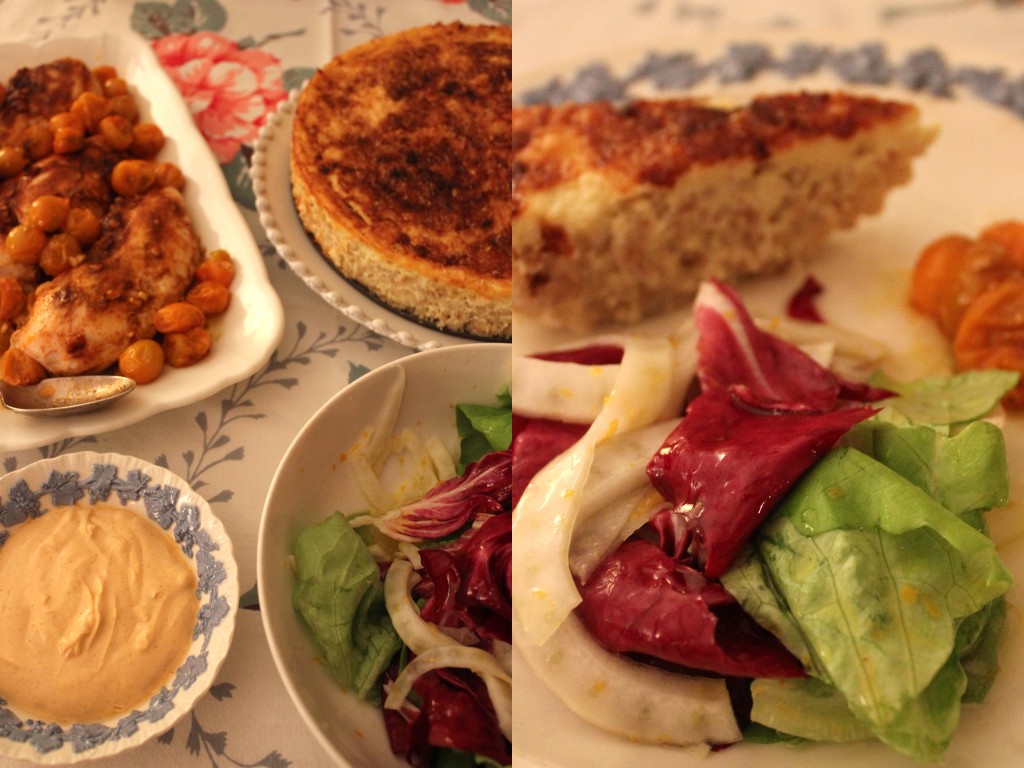 Two good new recipes tonight.
Farro & Parmesan Pie has been on my "to make" list for a while. I wasn't disappointed, I rarely am when a dish calls for heavy cream, nutty grains, and cheese.
And since I'm on a smoked paprika kick, we tried Roast Chicken Breasts with Garbanzo Beans, Tomatoes & Paprika. The yogurt sauce that goes with this doesn't call for salt, which seems criminal to me. I added salt.