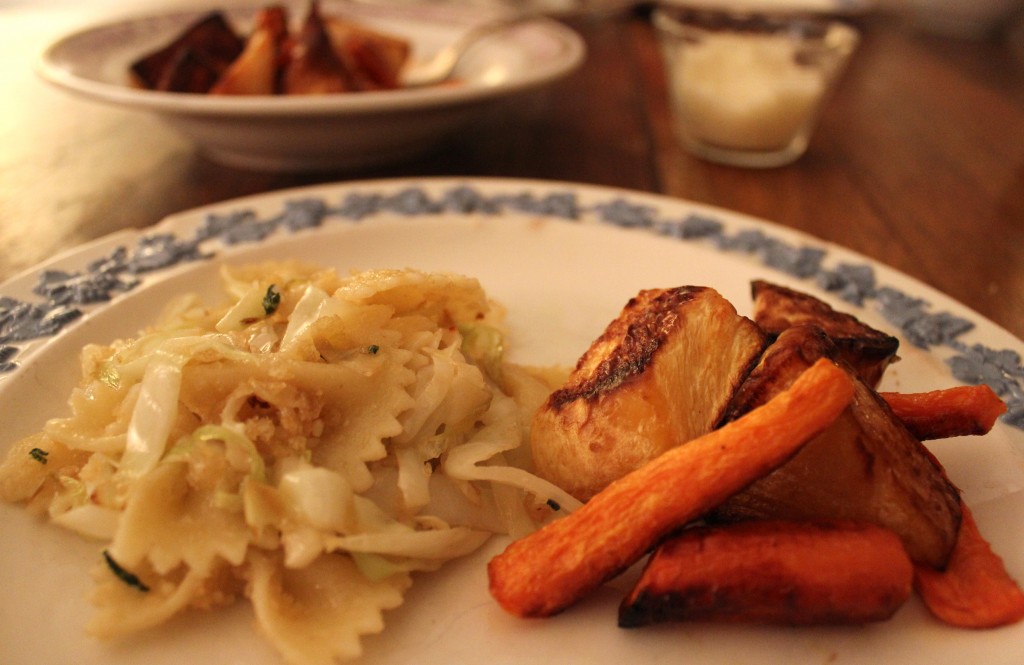 It's true, we had cabbage again tonight. My friend Britta wondered if it might be getting stinky around here. Surprisingly no, we've not yet been plagued by cabbage induced gassiness. However, three dinners and two lunches later, we haven't even gone through half of the head of cabbage. So you never know.
Tonight's recipe, Pasta with Caramelized Cabbage, Anchovies & Breadcrumbs was utterly delicious. The spicy, salty, crunchy combo was just up my alley, and I'm always a fan of a high vegetable to pasta ratio.
On the side we had roasted carrots and turnips, loosely based on Roasted Root Vegetables from the Nov/Dec issue of Cooks's Illustrated magazine. The basic idea is to cut the veggies so that they cook at the same rate based on volume, then olive oil, salt and a hot oven. There's also a bit about reducing the cooking time by using a microwave, which I ignored because we don't have a microwave.