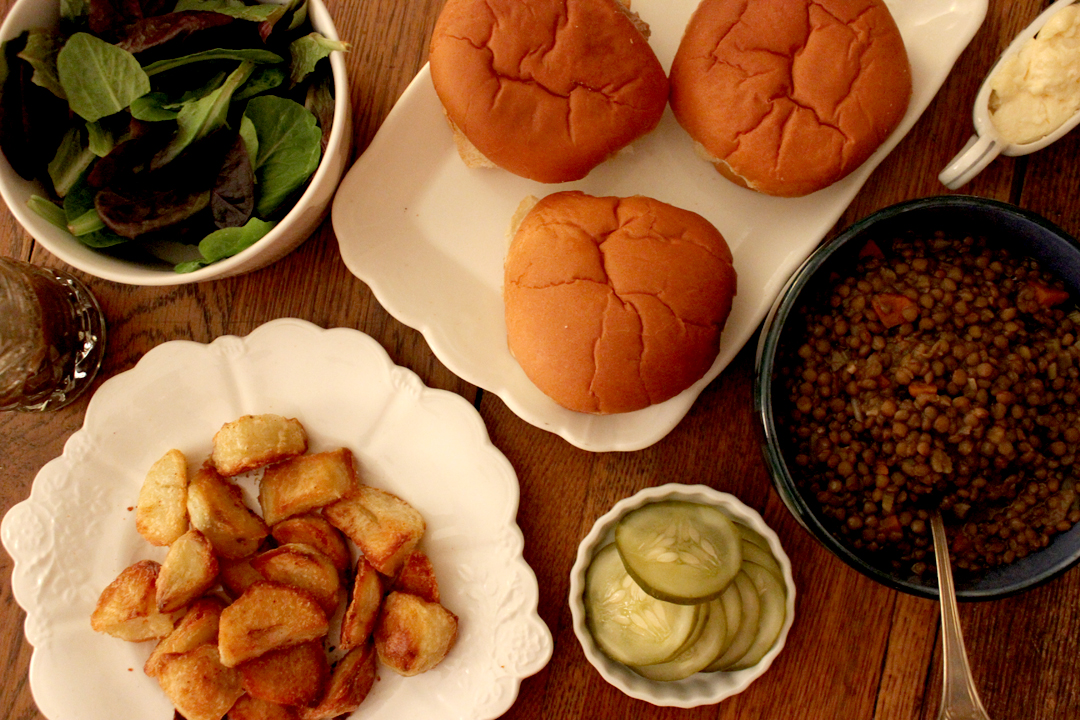 It's school vacation week here in NYC. I had a great idea early yesterday morning, when I was feeling optimistic and ambitious about the week ahead. As I sat on the rug with the baby, I perused some of my cookbooks and decided to make dinner from a different book each night.
And then 10am rolled around, and I was already totally overwhelmed by having to manage two kids at the same time, and it was only day 1 of school vacation. True, I'm a total wuss in the parenting department.
Still, over the course of the day, I did manage to pull together dinner from the Dinner A Love Story cookbook. And that's as far as I got. Tonight we ate at the coffee shop, again.
But back to yesterday's pretty successful dinner. I made the turkey burgers from Dinner A Love Story, which Shane said were better than my usual turkey burgers. This is fantastic news since all you do for these better burgers, is add a tablespoon of any kind of barbecue sauce to your ground turkey, and voila.
I also made Dinner A Love Story's beluga lentil soup. Except that I couldn't find beluga lentils and used greek lentils. Also the soup cooked for too long so that it was no longer soup, just lentils. Regardless, I recommend the recipe, it's really delicious even if you get it wrong.
Of course there was salad, and those new oven fries too. Here are the fries:
• Shane's Easy Oven Fries •
Heat oven to 375 degrees. Peel as many russet potatoes as you want and cut them into chunks. The chunks should be about 1 inch by 1.5 inches, but you don't have to be neurotic about it, just make them somewhat consistent. Put the potatoes in a pot of salted water and bring to a boil. Boil for no more than 10 minutes, you can be pretty laid back about this too, 5 minutes is fine too, just don't let them get mushy. Drain the potatoes and toss with a good amount of vegetable or peanut oil until well coated. Sprinkle with salt. Lay them out on a baking tray, don't crowd them, and bake, flipping them around from time to time until they are browned all over. Drain on paper towels and serve. 
Note: If you want to get totally decadent with these, use goose fat instead of oil. This is how the recipe originated, but Shane developed this vegetarian version one day when we were out of goose fat.