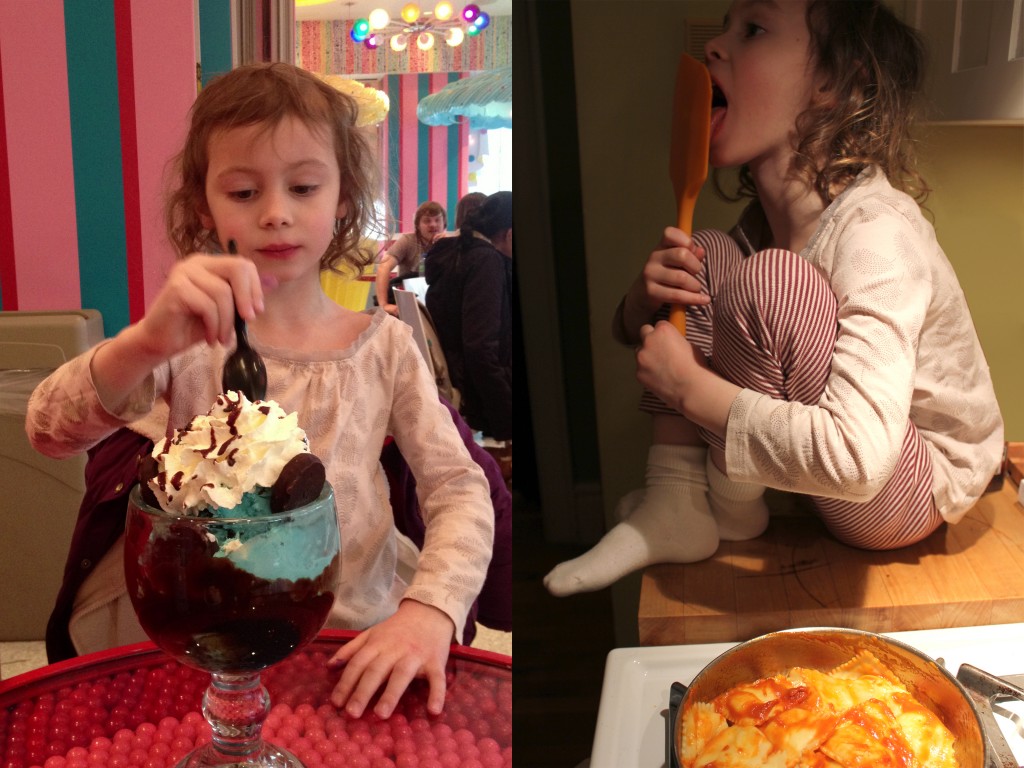 There was an art auction at my daughter Rose's school this evening. I decided to meet her at school, and kick around with her for a few hours until the auction started. Maybe we would pick up an early dinner and be well nourished, and in a good mood for the event.
What I did instead, was to skip her after school snack, drag her around the Upper East Side on foot, and then take her to Dylan's Candy Bar for an ice cream sundae that was bigger than her head. Genius, right?
About an hour after the sundae, she became quite irritable. By the time we got home from the auction she was starving, and it was already well past our usual dinner time.
I got out my dinner-emergency big guns. Frozen ravioli with Faux Penne alla Vodka sauce. Rose started eating before I even got dinner on her plate, and then had seconds. She never has seconds. Maybe I am a genius.