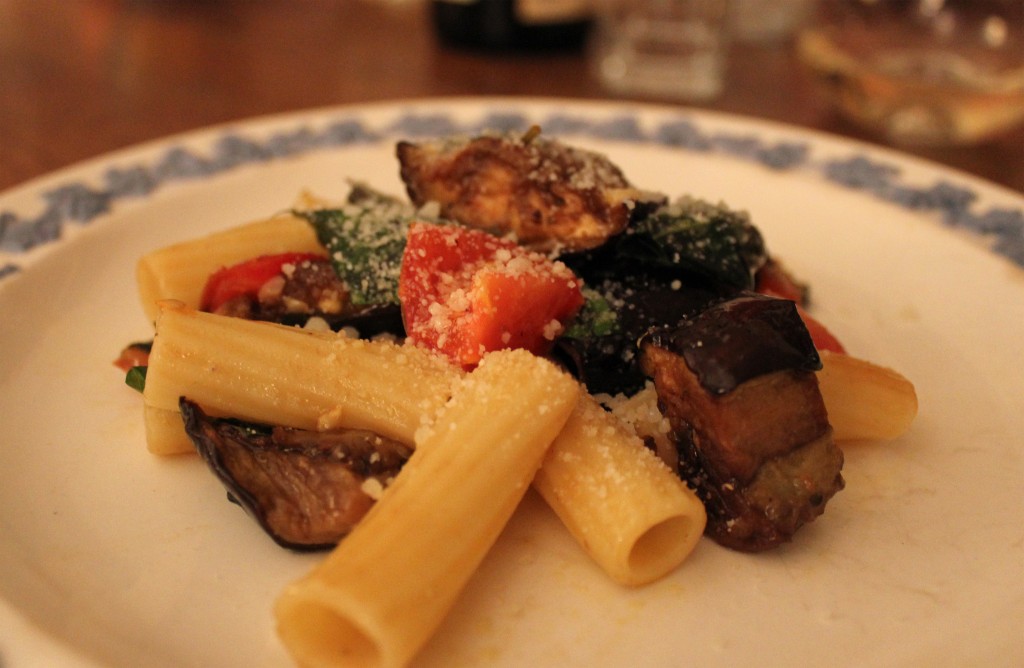 My dad sent me this recipe*. I love that he sends me recipes!
Penne with Roasted Eggplant, Chili & Mint is easy and delicious, and gets bonus points for being a one-dish meal. You could easily skip the anchovies and add extra capers to take it from pescetarian to vegetarian.
*Over the holidays I discovered that my Dad has an entire document box filled with recipes he's clipped, labeled "recipes to try." I know he's only going to send the ones he's vetted, so I can count on them to be good.