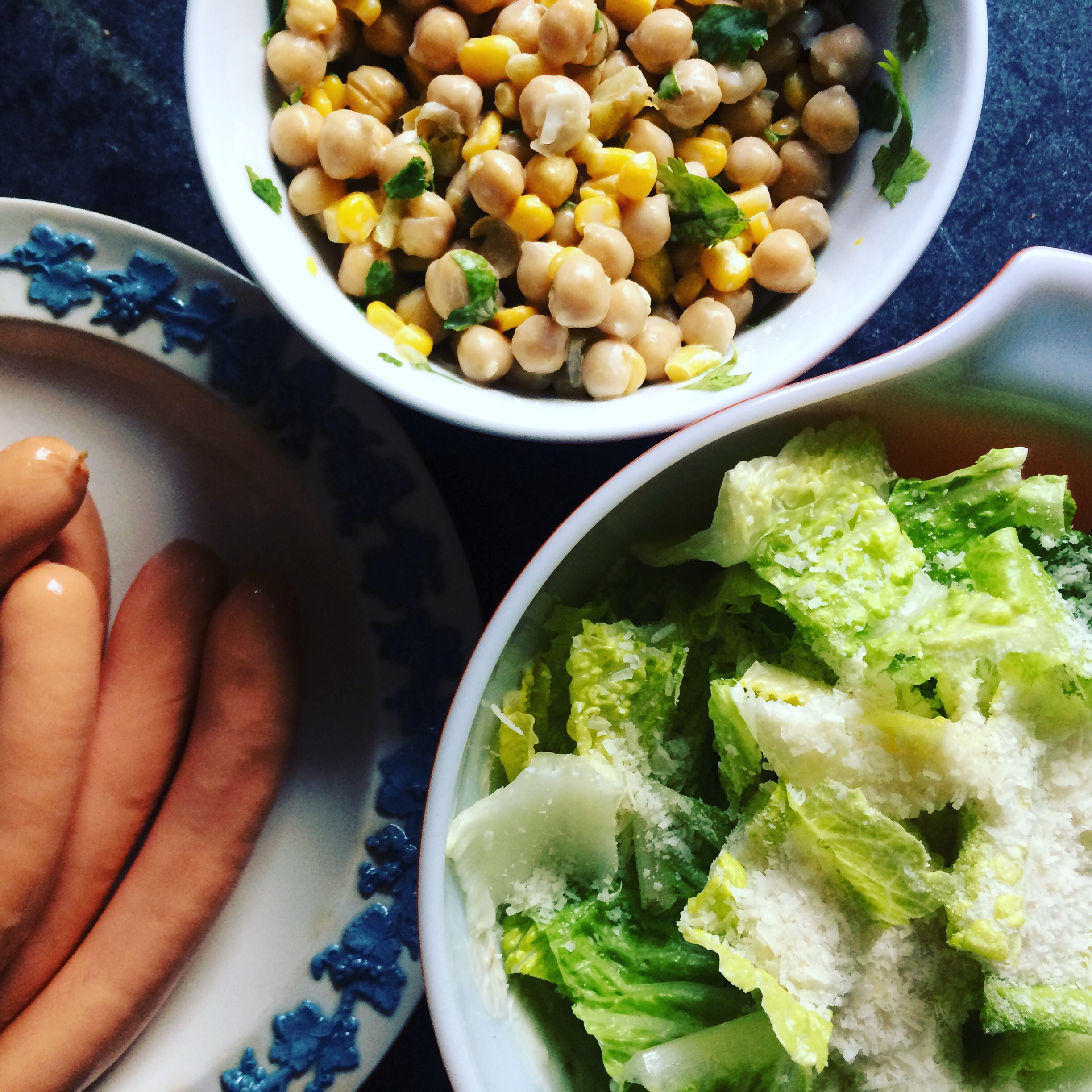 Mostly, we've been on Instagram @thesteadytable these days. With our big move back to our new/old house unpacking has taken priority over posting.
But tonight it's hot. Crazy hot. Too hot for unpacking.
We're having cilantro-lime chickpea, jalapeño & corn salad, Caesar salad & dawgs (which will ultimately be cooked).
Summer!