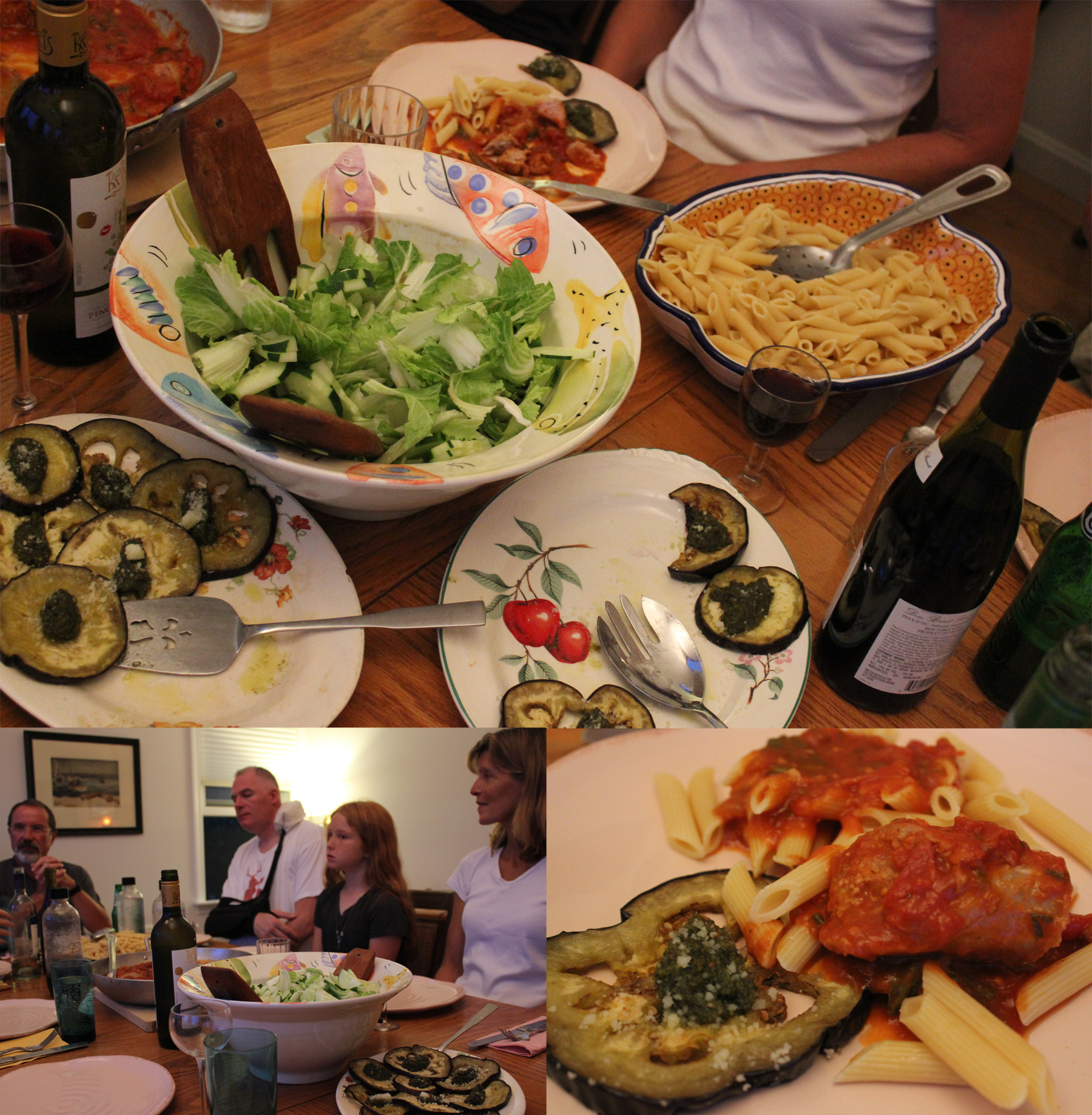 Tonight we had  a very small group, only 10 people. We decided to eat in the guest house, aka Arthur's house, aka #3, to give it a test run. Shane's family is coming to stay tomorrow and we wanted to be sure the house was in good shape.
We had a simple meal of pasta with Drew & Cathy's tomato sauce, and sausages for the meat eaters. I made roasted eggplant with a pesto-ish sauce made of basil, roasted & salted almonds & olive oil. My mom made salad with my CSA cukes, fresh oregano and The Drew's seemingly endless supply of Chinese cabbage.
It was a pretty night, and a nice chance to sit at a table small enough that no one was too far away to talk to.
The title of this post is by Rose, who wanted to write the entire post, but got tired after coming up with a title.