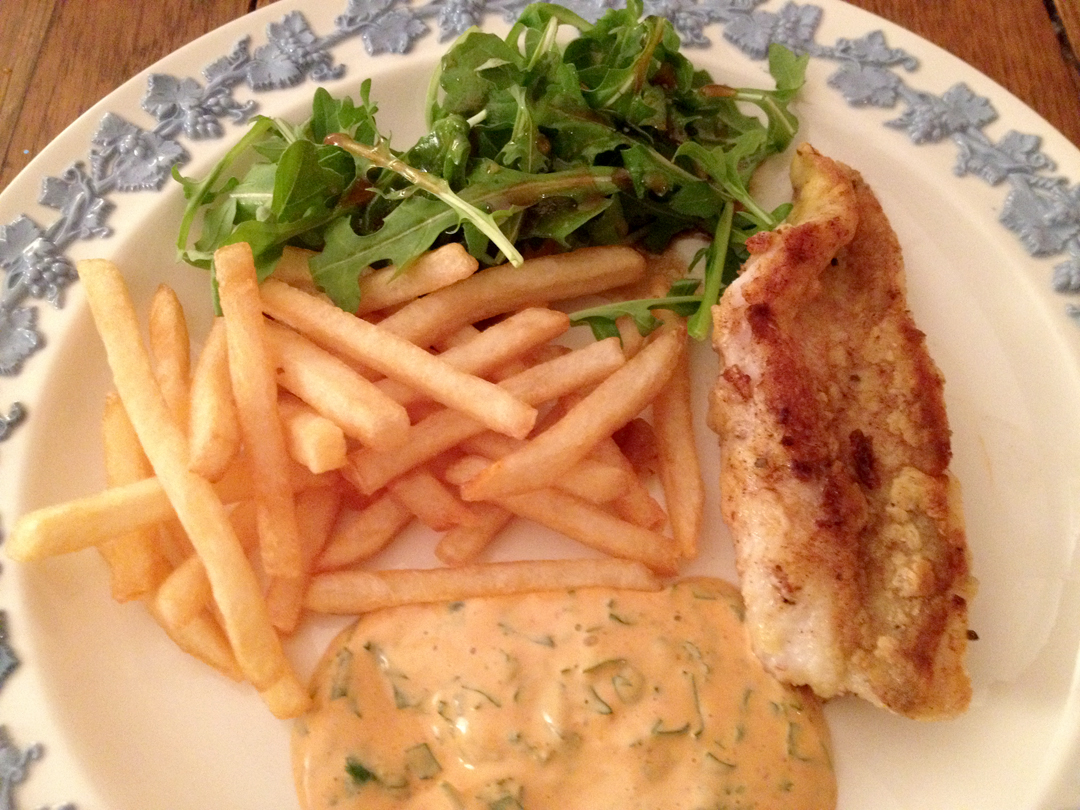 Shane was really pushing for takeout tonight. I think because he wouldn't be home in time to cook dinner, and he knows how painful it is for me to be on my feet these days. I might have agreed to takeout, if I hadn't already dragged my grumpy, hurtin' self to the farmer's market to buy fish this morning.
We settled on very simple fish, a minimal salad, and french fries from the chicken place around the corner. The fish was ocean perch, which I cooked by dipping in egg, dredging in seasoned flour and pan-frying in butter for about 8 minutes. It was good, simple and fresh.
For dipping the fish and/or the fries, I made a cilantro-Sriracha mayonnaise. The sauce was good but has not caused me to go into labor, so I'm  considering it a delicious sauce, but ultimately an epic fail.