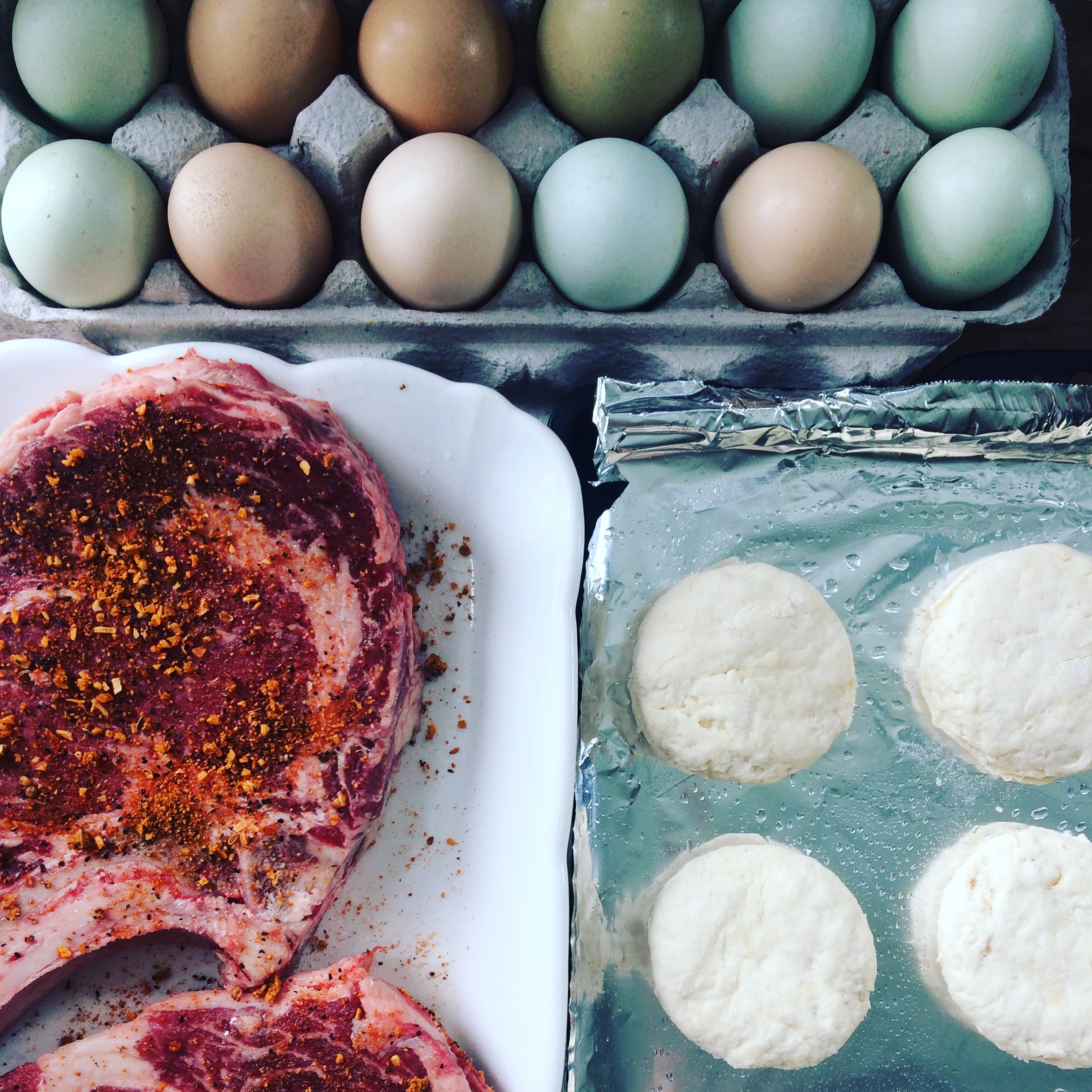 "All I want for Father's Day, Nina, is steak and eggs for breakfast." said my husband (and father of my children). So that's what we had, plus cheese biscuits.
The eggs were from Drew & Cathy's own, happy, western Mass, free-range, table-scrap & weed-fed chickens. They were particularly beautiful and extremely delicious.
Cheese biscuits are really my sister's gig, but she wasn't here so I took a stab at them. They came out good. The recipe is below.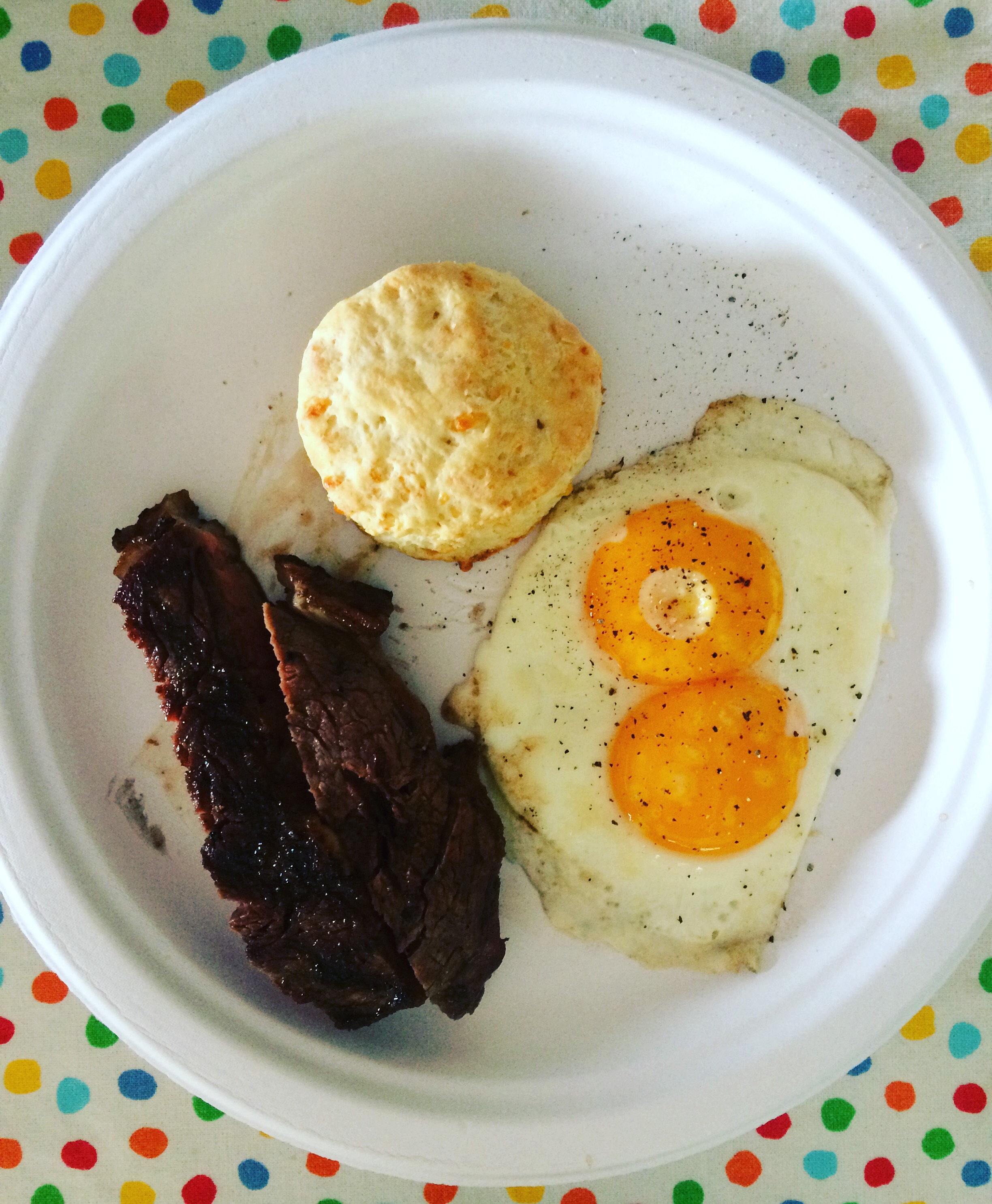 Here's to all the good dads out there. Or as my mom likes to call them: the motherf#*kers.
• Cheese Biscuits •
Adapted from Bernard Clayton's New Complete Book of Breads
Makes 20-24
4 cups flour
8 teaspoons baking powder
1 teaspoon salt
5 tablespoons cold butter cut into 1/2 inch cubes
1-1/2 cups grated cheddar
2 cups whole milk at room temperature
Heat oven to 450. Line two baking trays with foil and grease them.
Combine flour, salt and baking powder in a large bowl and whisk to combine.
Cut in butter using a pastry cutter or two knives. Stir in grated cheese. Add milk and mix until just combined.
Turn out onto a lightly floured surface. Flatten into an approx. 8″ x 8″ square, fold square in half and flatten again. Do this two more times lightly dusting work surface as needed to keep dough from sticking.
Flatten dough to 1/2″ thick and cut buiscuits with a glass. Gather remaining dough, flatten again and cut until there's no more dough.
Place biscuits about an inch apart on prepared baking trays and bake for 12-15 minutes or until lightly golden. Serve warm with butter.