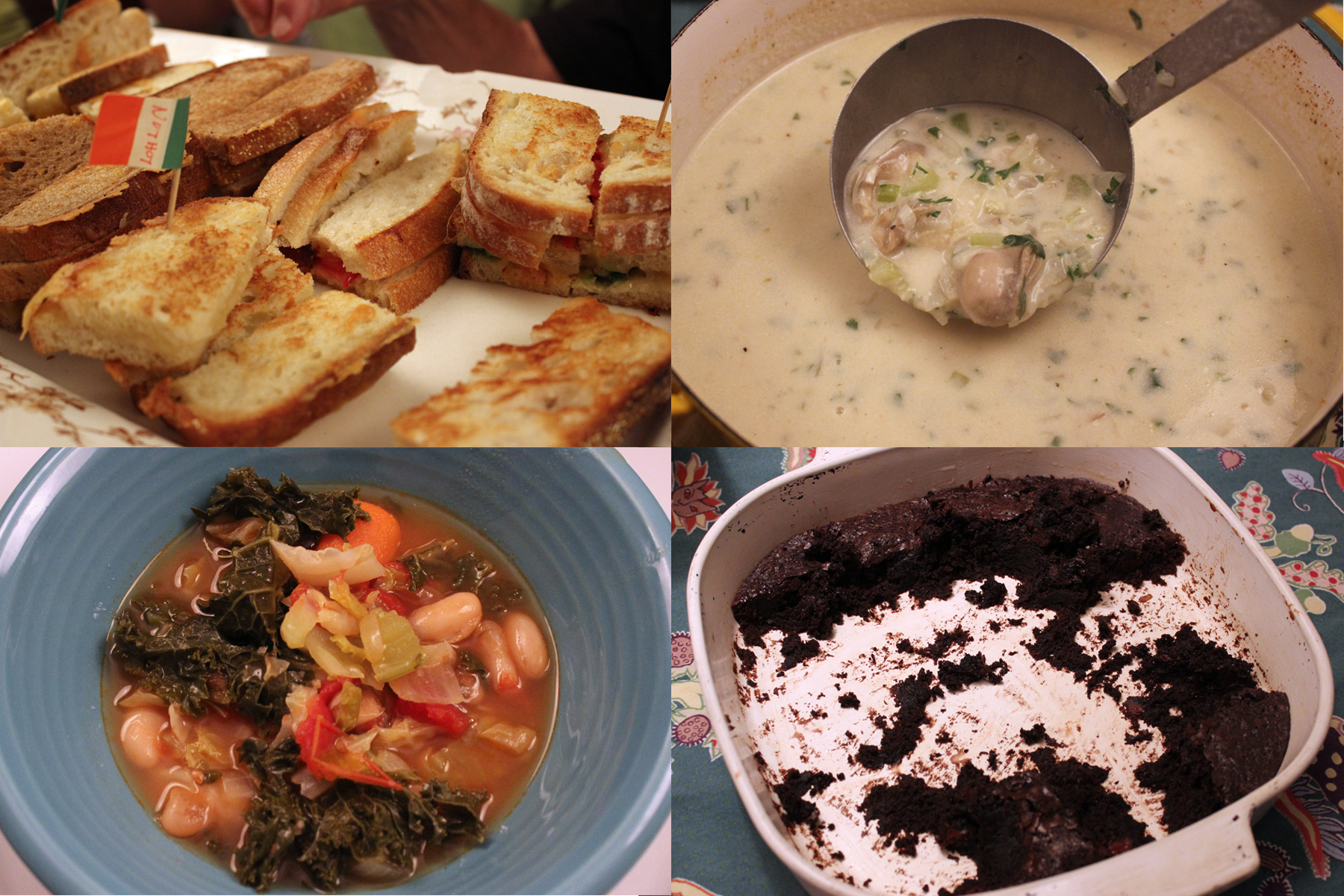 It was cold and rainy today. The post-breakfast conversation was all about dinner, naturally. We settled on 3 kinds of soup, several kinds of grilled cheese and broccoli.
The soups were oyster and clam bisque, kale and white bean, and kale and white bean with sausages. I don't even know what kinds of grilled cheese we had. One platter was labeled "hot" and one "not hot." The cheeses were, jalapeno jack, cheddar, mozzarella and manchego. The extras were, tomato, scallions, avocado, bacon and prosciutto. There were a variety of breads.
For dessert, we devoured Britta's brownies (see photo), with ice cream. Yum.