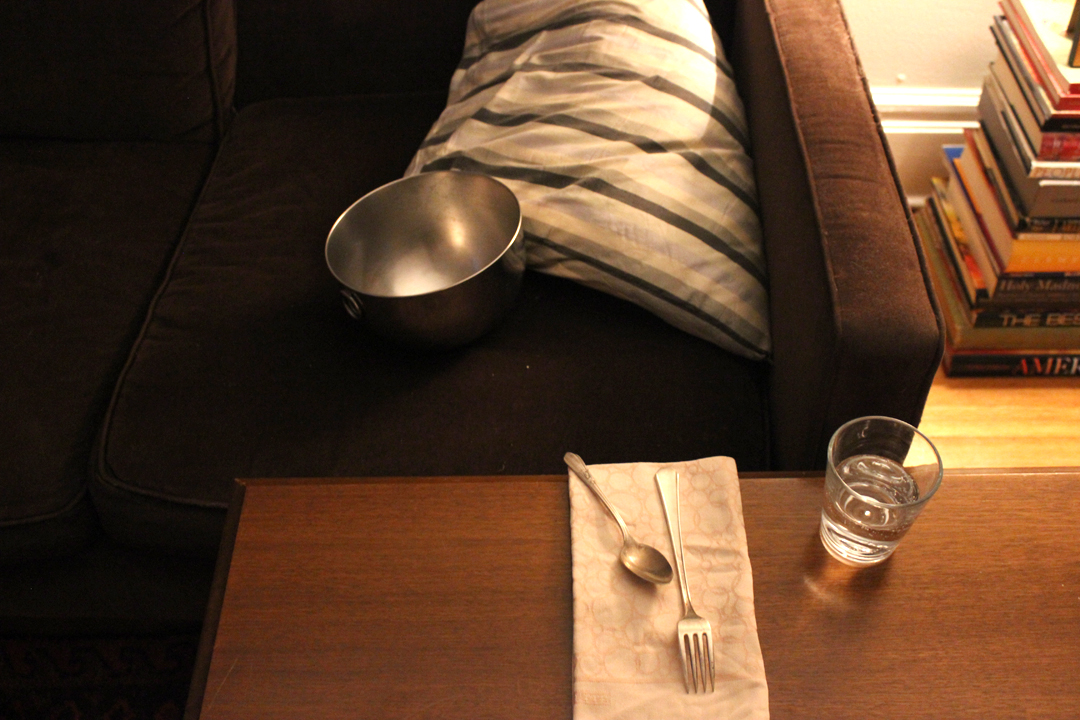 My original plan had been to heat up the eggplant parm that my neighbor Melissa gave to me this afternoon, and serve it with some Italian sausages. The sausages, because I was sure Rose wouldn't like eggplant parm.
At 5:30, I decided that instead, there had to be something wonderful I could make with the rest of yesterday's whole roasted chicken. I posted a request to facebook and got to searching the internet for recipes. There are a lot of great rotisserie chicken recipe collections out there, here, here and here (among other places).
After looking through a whole lot of recipes, I determined that I didn't have the right the ingredients for any of them, and went out to the garden with Rose.
When we returned, Shane requested his first cup of the healing bone and herb stew (or sludge) that our acupuncturist recommend I make for him. He drank it down, came into the kitchen to tell me it was bad, but not awful. And then ran back to the bathroom to be violently sick.
I proceeded to do away with the stew/sludge, at which point Rose walked into the kitchen, and pointed out how terrible it smelled. I sent her away, finished disposing of the offending stuff, and wiped the entire kitchen down with white vinegar.
At this point it was a quarter to seven. I went back to my original plan of heating up the eggplant parm. But it was still frozen rock-solid! Rose and I ran out to the store to get beans, so that I could make Chicken, Rice & Black Bean Salad.
When we got back home to cook, Rose started to complain that she was going to vomit too. This happens a lot, Shane is her trigger. I set her up in bed next to Shane with a bowl. While she moaned and groaned, I declared "I am not coming out of this kitchen until dinner is made!"
Around 8pm, when dinner was finally ready (the salad mentioned above, plus cucumbers with yogurt), Rose was too sick to eat. She lay on the couch beside a plate of food that she thought she might be able to try, but never did. She also complained that I smelled of bone stew.
Turns out, Shane's taste buds have been negatively impacted, we believe, by all of the drugs he's on. Nothing tastes good to him except juice and hard candy. He sat at the table to keep me company, but didn't eat.
The thing is, I don't really care what a disaster dinner was, because today was the best Shane has felt in weeks. And that makes me very happy.