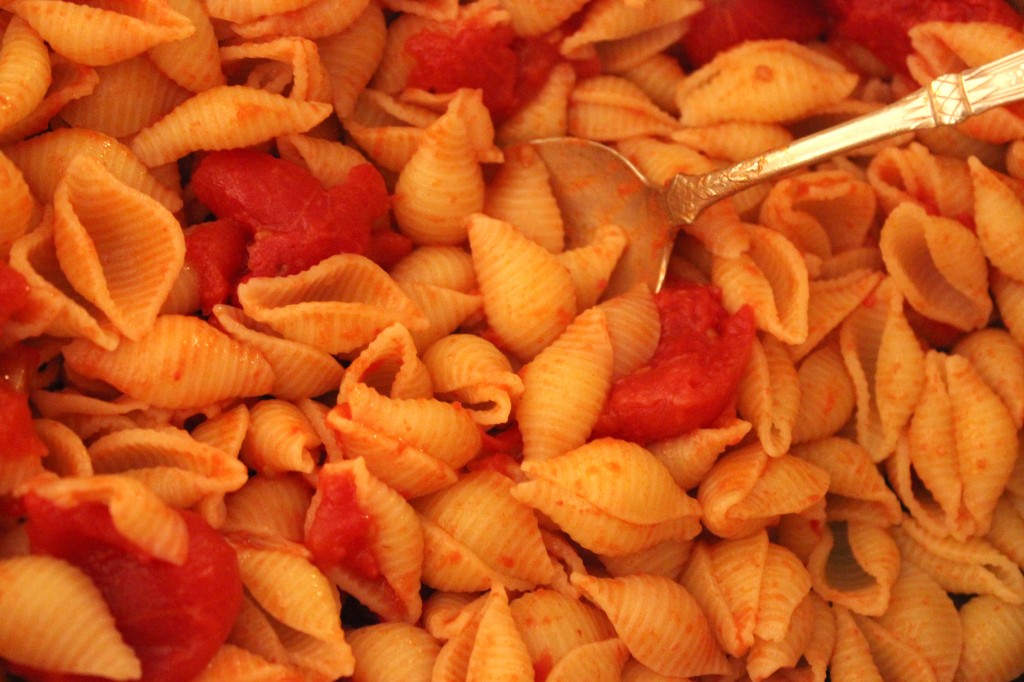 Marcella Hazan's famous tomato sauce is so easy, and so good, that I doubt anyone who makes it will ever use jarred sauce again. You put three ingredients in a pot, all at once, simmer for 45 minutes and you're done. Really, it's that easy.
Marcella's sauce over pasta is a perfect weeknight meal. When you first walk in the door, put the tomatoes, onion and butter in a pan over low heat. While the sauce is simmering, you can put a pot of water on to boil, throw together a simple salad, set the table, and 10-15 minutes before the sauce is done, start cooking your pasta.
I like the Smitten Kitchen version of the sauce a little better than the original, because the yellow onion results in a slightly sweeter flavor. If possible, use this brand of San Marzano tomatoes.
My husband Shane loves this sauce. He is pictured below with his second of three helpings. (This is why my uncle is so impressed.)