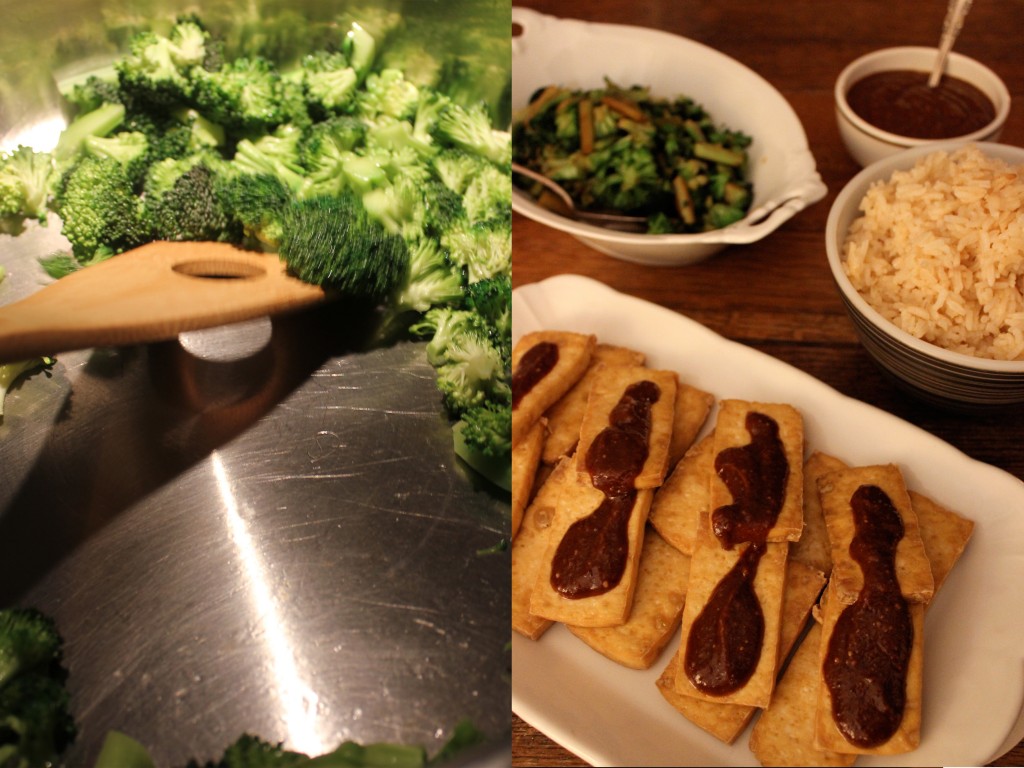 I'm generally not good at tofu, tonight was a rare success. It was chewy on the outside and soft on the inside, with a salty and delicious sauce. Shane grumbled a bit in the face of such an overtly vegetarian meal, but grumbles or no, this dish is a keeper.
I baked the tofu like this, except in big slices instead of cubes. Next time I will make the slices a little thicker, closer to 3/4″ so that the chewy-to-soft ratio is better. If you don't have cooking spray, you can apply oil to the tofu with a pastry brush. The hands-on time for baked tofu is minimal.
The sauce was based on this recipe. I substituted honey for pomegranate molasses, and left out the orange. If you use salted peanut butter, like I did, use un-seasoned rice vinegar instead of seasoned, or it might get too salty. The recipe makes more than enough to serve with 2 lbs of baked tofu.
The broccoli was disappointing. I had high hopes for little bitty florets, sauteed until slightly brown and then doused with wasabi-soy dressing. It came out kind of blah.