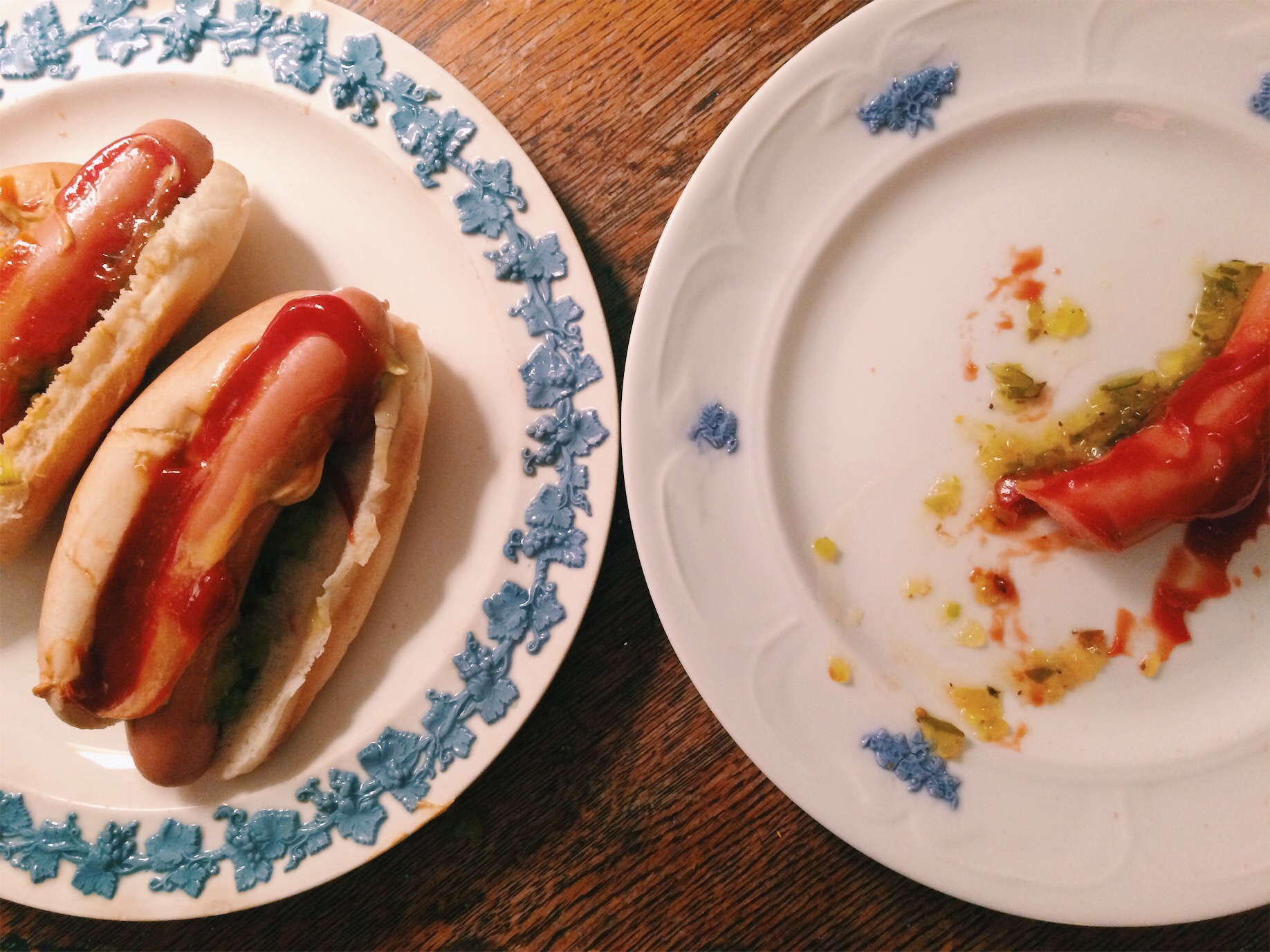 Look, I don't eat hot dogs, I don't even like them, but give me some dogs on a busy weeknight and I'm one happy mother. Why? Because while my family is happily eating their meat, I can have a lentil salad with roasted beets and goat cheese all to myself.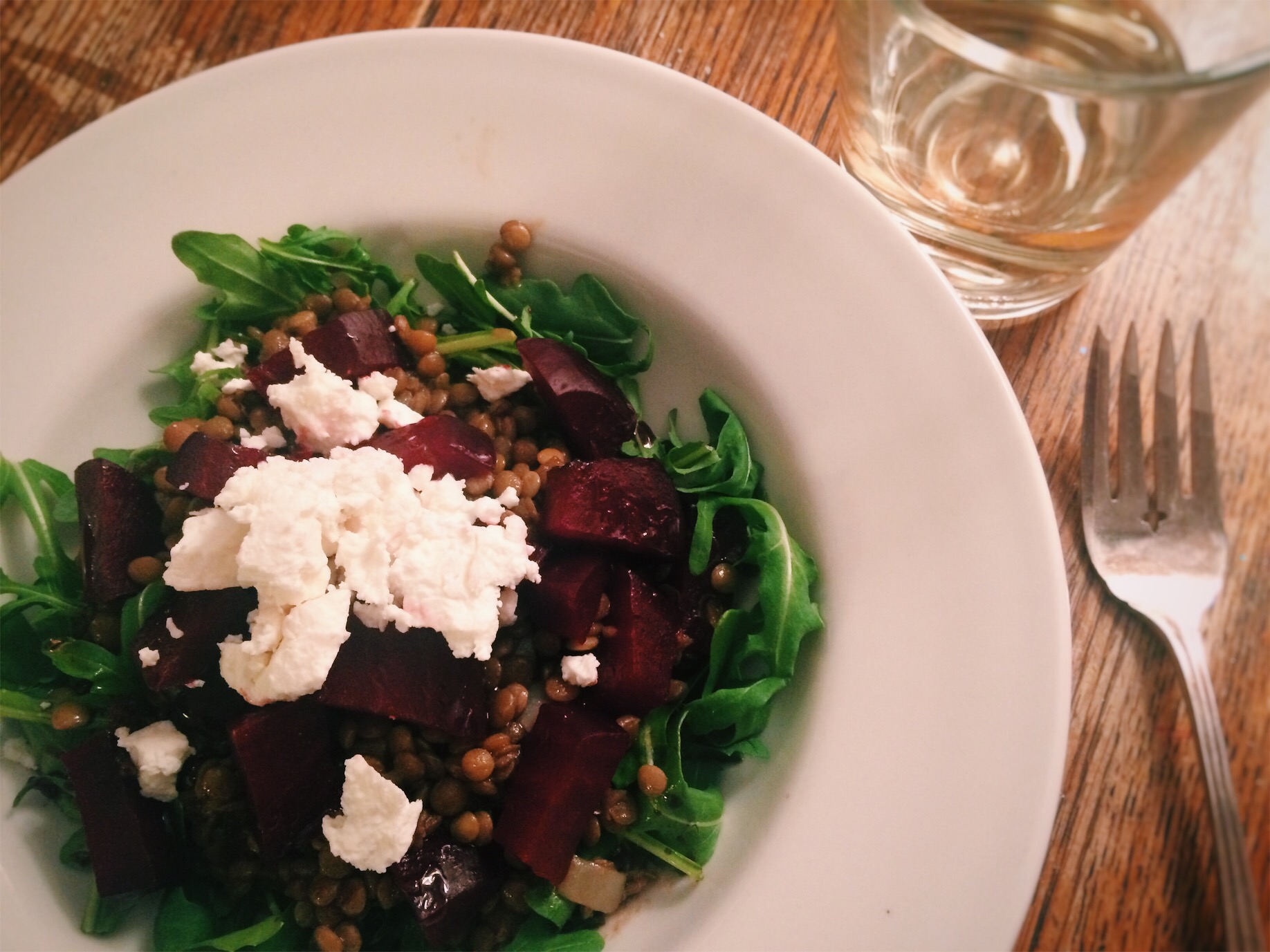 I've been making lentils cooked like risotto lately and they're really good. You can eat them on their own or combine them with salad stuff (like roasted beets, goat cheese and arugula) and a simple vinaigrette for a complete meal.
• Risotto-style Lentils •
Serves 4 as a side dish
2 tablespoons butter
1 small or 1/2 an onion chopped fine
1 cup small green lentils
1/4 cup white wine
2 cups vegetable broth or water mixed with 2 teaspoons vegetable Better Than Bouillon
Sauté your onion in the butter on medium low heat until soft and translucent. While that's happening, heat your broth to a simmer and leave it simmering. When onion is soft, reduce the heat to low, add the lentils and stir until they're coated with the butter. Add the wine and stir until evaporated. Add the broth one ladle-full at a time, cooking the lentils slowly stirring occasionally until the broth is nearly absorbed. Add more broth as the broth in your lentils gets absorbed.
Cook for about 25 minutes at which time the broth will probably be all gone. Test lentils for doneness and add a bit of water if they are not tender enough yet. Cover and cook until they reach desired tenderness – keep them moist with more water as needed to keep them from getting dry. Serve as part of a salad or however you like.