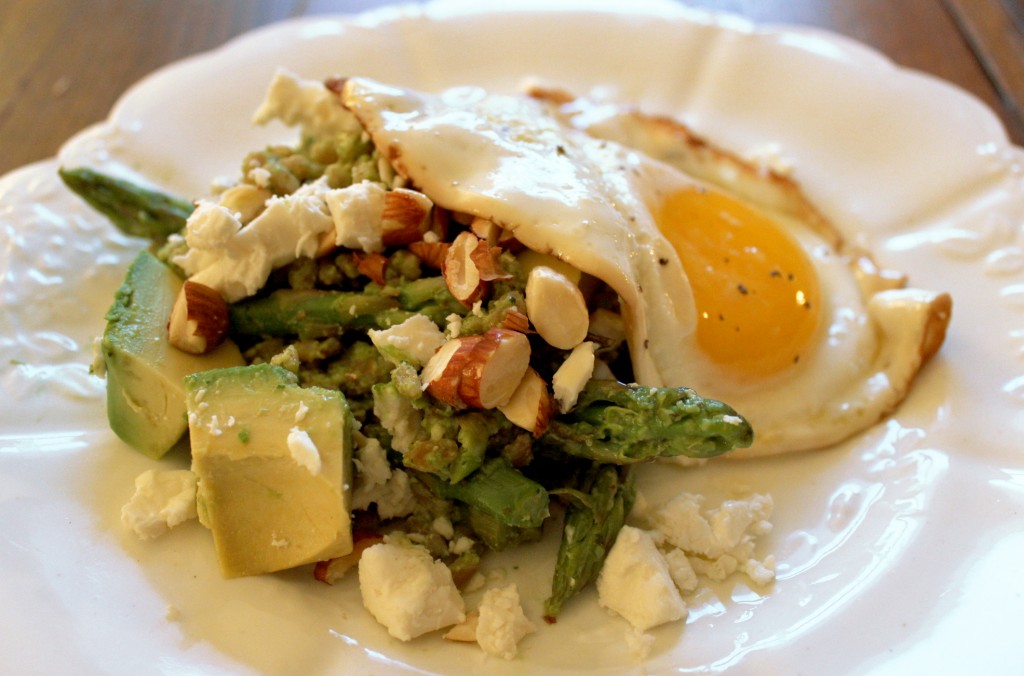 This is my kind of one-dish meal. Farro with Asparagus Pesto, Avocado & Fried Egg is amazing! What a wonderful combination of flavors and textures. It hits all the food groups, with whole grains to boot and it's vegetarian. Did I say amazing?
I opted to reduce the garlic by half so that the more subtle flavors—almonds, asparagus, avocado & farro—could really sing. It was just the right amount of garlicky with only one clove.
Somehow there was way too much asparagus. Possibly because I bought two bunches, neglected to weigh them, and then used them both. Not really a problem as we all love asparagus. Just don't expect yours to look quite as 'asparagusy' as my photo.
Note: where the recipe says to mix the farro, pesto & asparagus in a large bowl, they really mean a large bowl. It was unruly to mix in the medium bowl I chose to use.