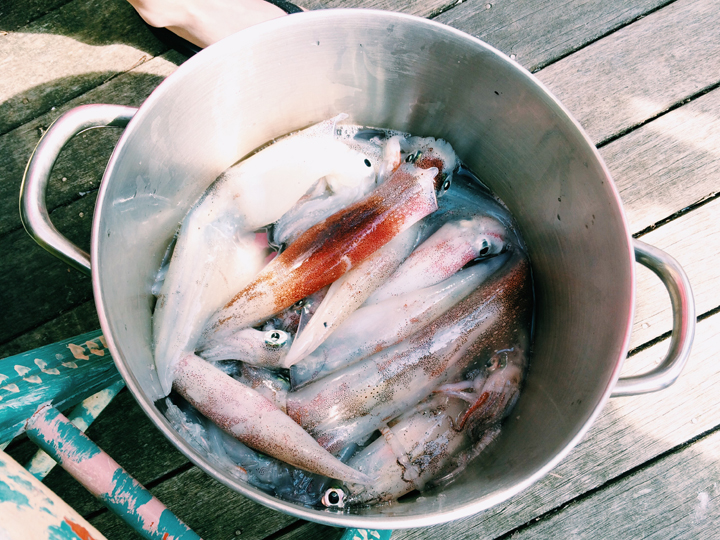 It's Cape season again! Our very first Cape dinner of the season was a whole bunch of amazing pizzas by Shane. I didn't take pictures because dinner coincided with bed time, and guess what? You can't just plop a one and a half year old in a crib in an unfamiliar place and expect him to go right to sleep. Nope, you've got to sit with him for a while, for a long, long time, while tantalizing pizza scents drift up from downstairs.
But you've seen Shane's amazing pizzas before. What you haven't seen from me is a dinner made from extremely fresh squid, caught off of Hyannis by our very own men, and cooked a few hours later.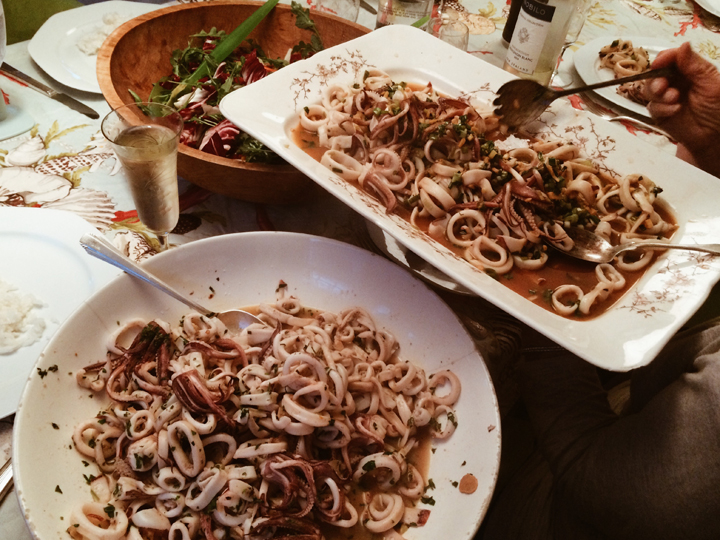 Drew cooked one batch of squid Italian style, and Jenya cooked the other with the yummy ginger scallion sauce from this Momofuku-inspired recipe. There was also a delicious salad, of course.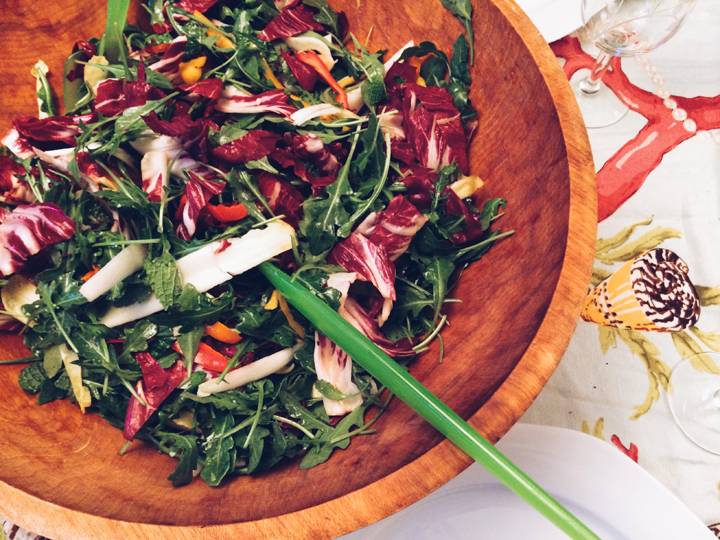 Welcome to summer 2015!