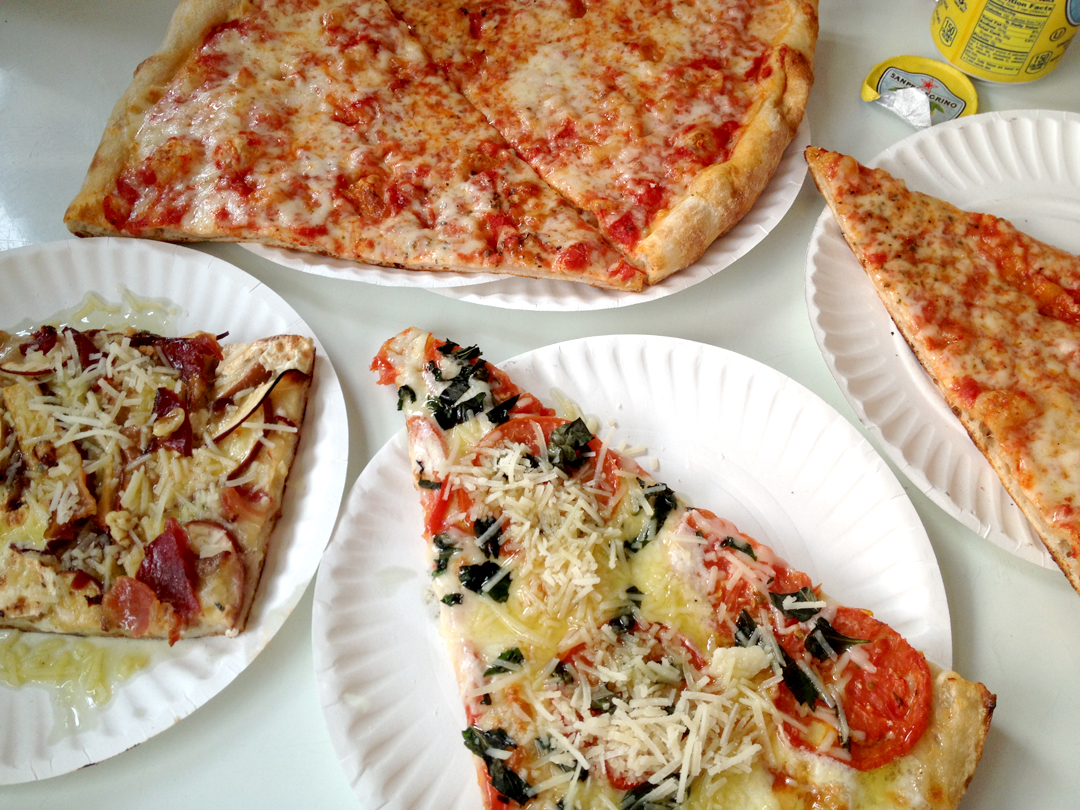 We had our first family outing in a long time tonight. Shane needed to pick something up at his studio in Williamsburg, so we met him there for some art making, good pizza and to give him a ride home.
He got pretty limpy towards the end of our "adventure", but I think it was good for all of us to have some non-bed-ridden normalcy again.
Shane's favorite pizza place in Williamsburg is Williamsburg Pizza. They have some excellent pies, interesting toppings, and even a few vegan choices for my non-dairy friends.
Rose's review of our outing went like this: "I didn't want to come, but when I got here, I remembered that this is a very exciting area."