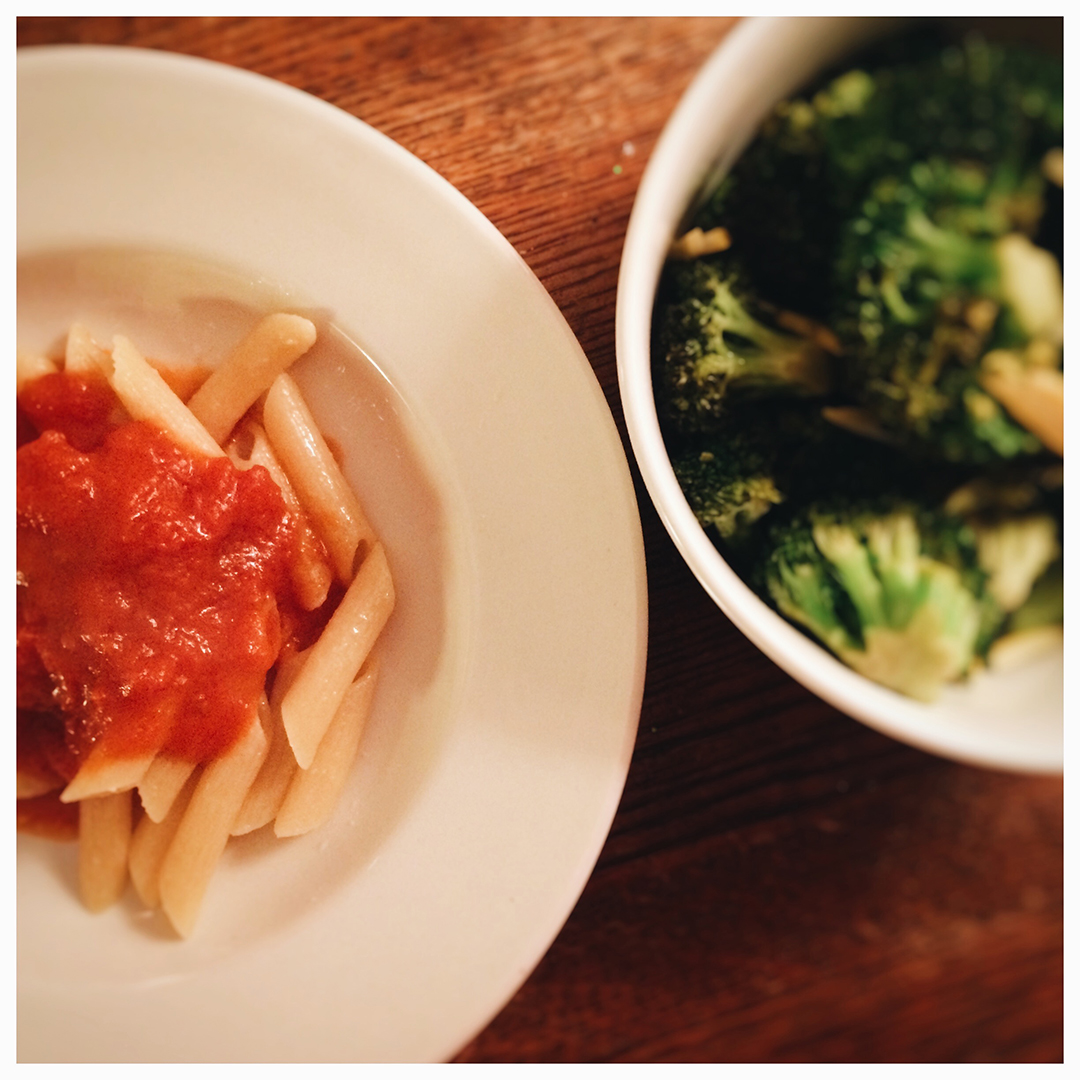 Oof! This week was a tough one. Everyone but me had the stomach bug. Somehow, I got off easy with only a day or two of iffy stomach, shivery moments, lightheadedness and a clammy disposition.
The takeaway:
1. Why on earth has someone not invented the equivalent of a roach bomb for stomach viruses?
2. It may or may not be true that: using a combination of constant hand washing, sterilization via heat, bleach and hydrogen peroxide, drinking copious amounts of 100% grape juice and taking grapefruit seed extract can prevent contraction of the stomach virus.
3. Marcella's famous sauce over pasta, with a side of broccoli never fails to please once folks start feeling better. It is so easy to make that it will not contribute to your pre-existing weariness.