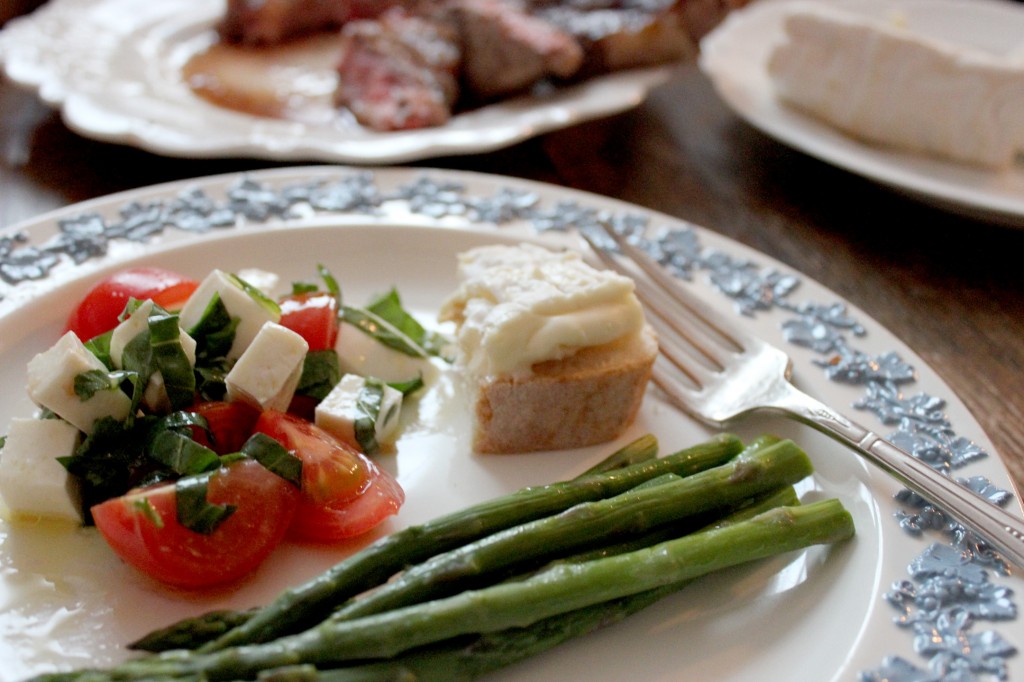 I don't know why this never occurred to me before. You know how I love salad, bread and cheese for dinner but Shane and Rose find it inadequate? Well, why not just have Shane pick up a steak on his way home? I would say genius, except that it took me so long to think of it.
Shane and Rose had a ribeye (from The Butcher Block in Sunnyside), cooked in the grilling pan. I made a tomato, basil and fresh mozzarella salad, and steamed asparagus with butter. We also had Fromage D'Affinois*—which I think is a totally dreamy, creamy cheese—goat gouda, and a baguette.
*You can read all about Fromage D'Affinios (as well as other cheeses), over at the website of one of my favorite cheese shops, Murray's.