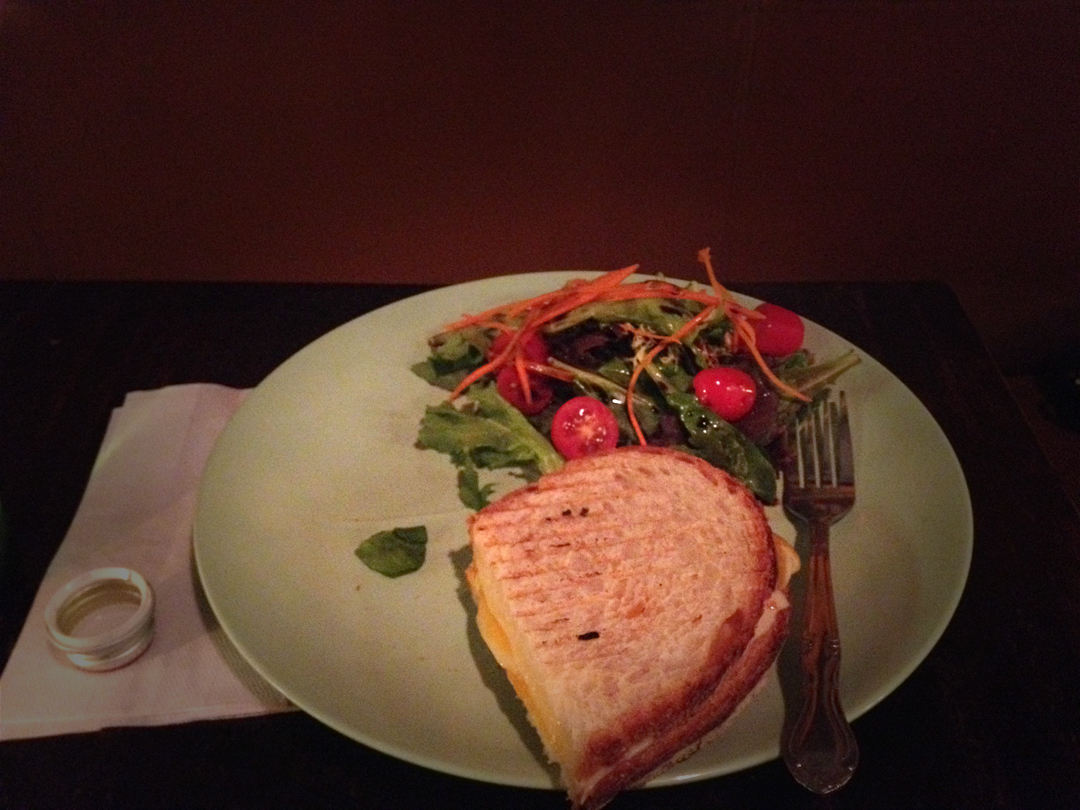 Thursday really is the new Wednesday, Lazy Wednesday that is. It just makes more sense for us.
Tonight, Rose and I did our volunteer duty at Farm Spot, and then hopped over to Espresso 77 for our favorite "Ladies night out" dinner.
Rose grabbed half her grilled cheese and disappeared underneath the table when I got my camera out. Thus the dramatically underpopulated image above.