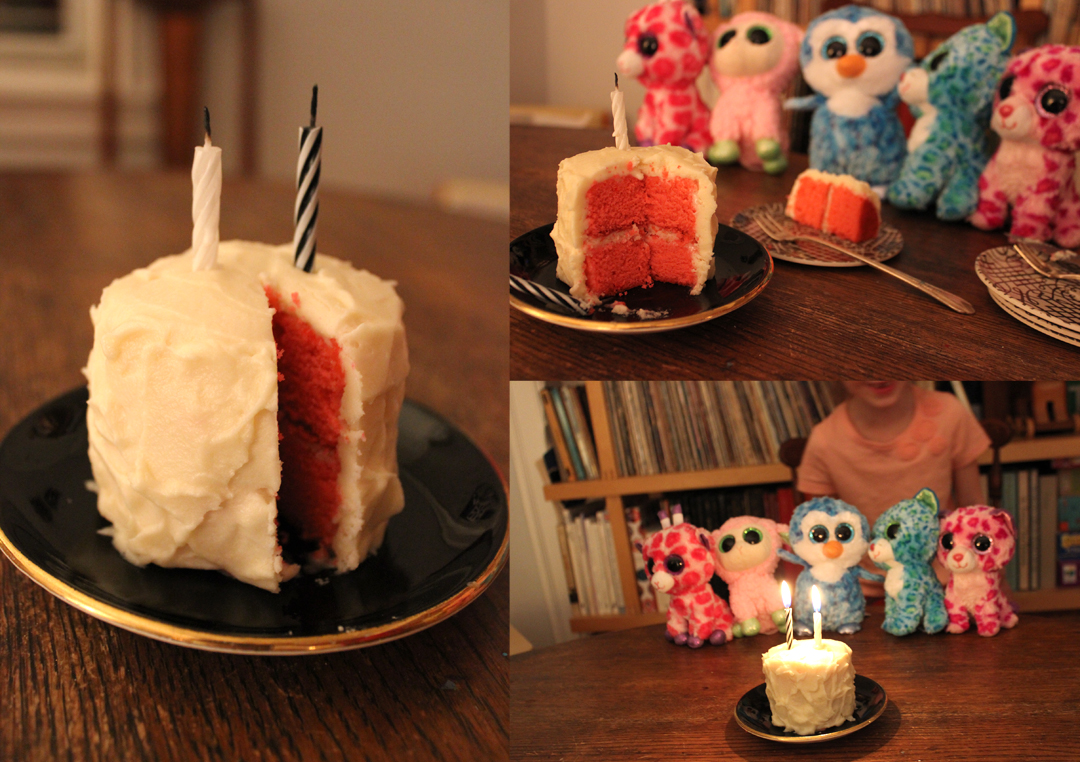 When Rose asked if we could make a birthday cake for her Beanie Boo, Ice Cube, I said yes. Not because I have an excess of free time on my hands (or free hands on my hands, for that matter) but because I still had the pink half of my gender reveal cake and some frosting in the freezer. The cake just needed a bit of cutting and assembly.
Collecting and having parties for Beanie Boos is one of the ways we're allowing ourselves to indulge Rose, as she adjusts to getting only half of our attention. We did our best to get behind her birthday plan, which involved buying even more Boos (with her own quarters) to give to the birthday Boo.
Dinner was store bought meatballs (which no one liked), in homemade sauce (which they liked) over spaghetti. And roasted broccoli. Since Shane is still doing physical therapy until 8:30 two nights a week, I can't be bothered with attempting a nice looking table. A table with edible food on it will suffice.
Happy Birthday Ice Cube!