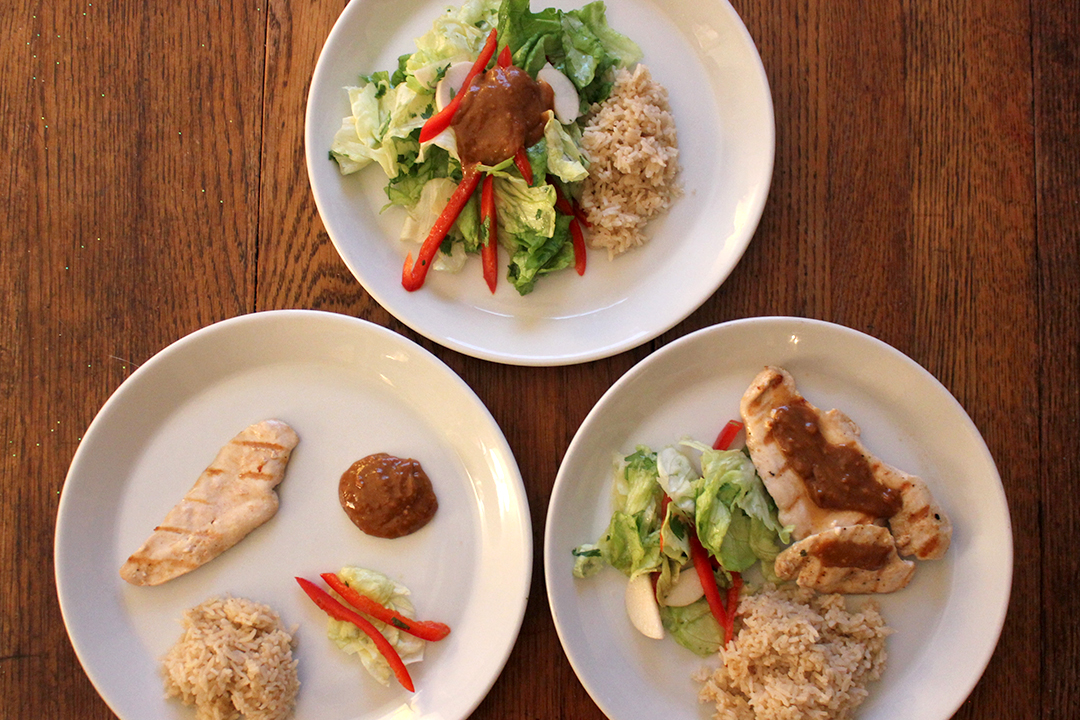 What to do when it's nearly 7:00 and you haven't even begun to think about dinner? Peanut sauce, that's what.
I've had this peanut sauce recipe on my Recipes to Try board for a while. The thing that appealed most about it was the addition of sriracha. It's going to be my new go-to recipe for peanut sauce from now on.
The main ingredients were rice lightly seasoned with cumin and a dab of Better Than Bouillon, a cilantro-laden salad dressed with lime juice and olive oil, and simple grilled chicken. I assembled the plates based on personal preferences, and the peanut sauce tied it all together.