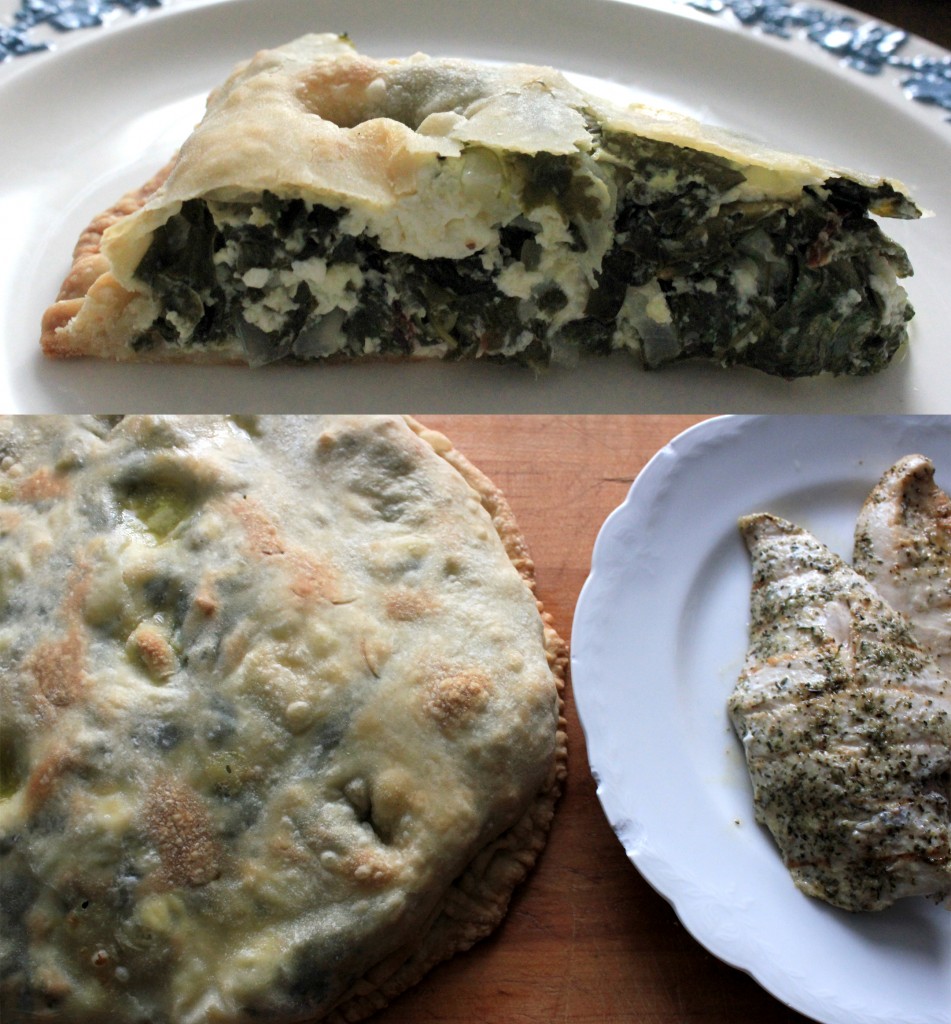 Ordinarily, the events of the past few days would have me well into a bottle of wine. Sadly, my current condition has preempted the usual form of stress relief.
Instead, I've chosen to fixate on pie. I had been planning to make Torta Verde (Swiss Chard Pie) before Shane's accident. It's my very favorite thing to do with swiss chard, which I have from last week's CSA box. And I was excited to try it using half spinach (also CSA) and half chard.
Since Monday, too much of my time has been occupied by trying to figure out when to make the Torta. Last night I made the dough, and then pooped out and ordered takeout.
Tonight I said screw it to our weeknight schedule, because I knew there'd be no relaxing until it was done. Dinner was an hour late, but I suddenly felt much better. And Shane loved the torta, which made it extra-gratifying.
We (meaning they) also had chicken breasts seasoned with Penzey's Mural of Flavor, and cooked in the grilling pan. Shane managed to cut his chicken, pretty easily with one hand (and we both immediately lost respect for Jaime Lannister).
Here's a photo of the torta before it went into the oven. If you haven't tried this recipe before I highly recommend it, just not on a weeknight.