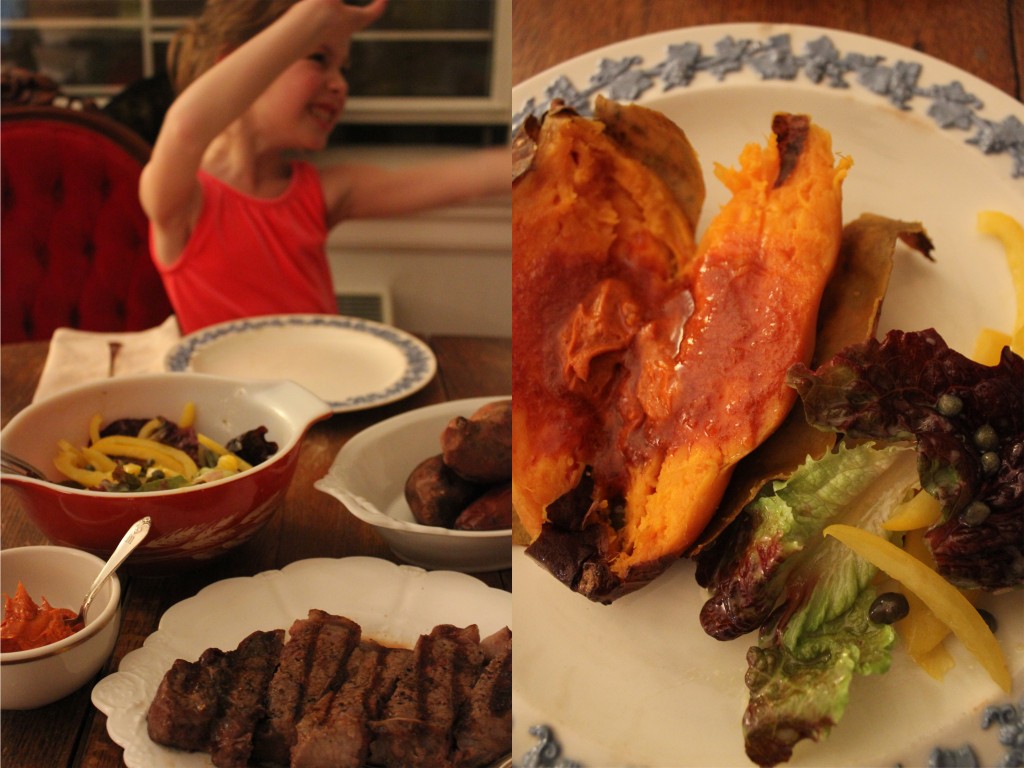 More smoked paprika butter tonight, this time on baked sweet potatoes. Rose and Shane had shell steak cooked in the grilling pan. The salad was the same one we've been having a lot lately, recipe is below.
• Lemony Dijon Caper Dressing •
2 teaspoons dijon mustard
1 tablespoon seasoned rice vinegar
1/2 teaspoon sugar
Juice of half a lemon
1 tablespoon capers
1/4 cup olive oil (more if you like it less tangy)

Combine mustard and rice vinegar. Add the rest of the ingredients, except the olive oil and stir to combine. After adding the olive oil whisk with a fork until thick and emulsified. Serve over greens or radicchio with sweet peppers and parsley.