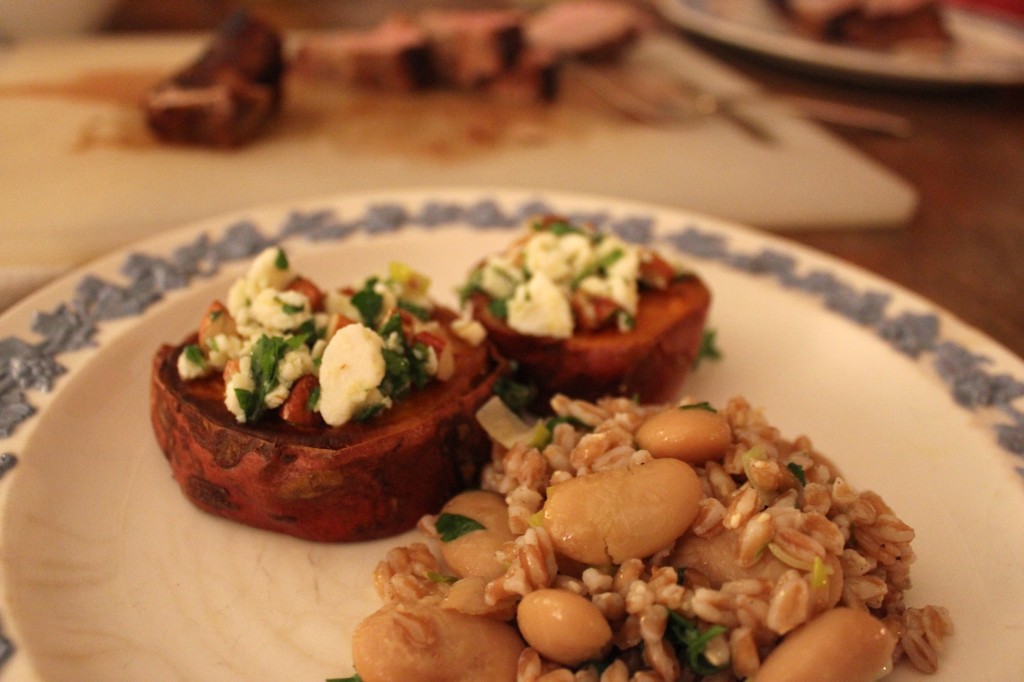 • Farro with Leek and Cannellini Beans •
Boil 1/2 cup dry farro in ample, salted water until al dente. Meanwhile sautee one chopped leek (white and light green parts) in olive oil until soft. Add a can of drained and rinsed cannellini beans, and chopped parsley to the leek. Cook stirring until warmed through and remove from heat. When farro is cooked, drain and mix with the leek & beans. Good!
The Sweet Potatoes were topped with ricotta salata, parsley and almonds. They were fine but missing a little something. The inspiration was this recipe from Smitten Kitchen. You should probably just go with that instead of doing what I did. I'll try to improve on my version, and if I do, I'll post.
I can't tell you much about the pork tenderloin (way in the background there) except that I marinated it, Shane cooked it and Rose and Shane made it disappear rather quickly.