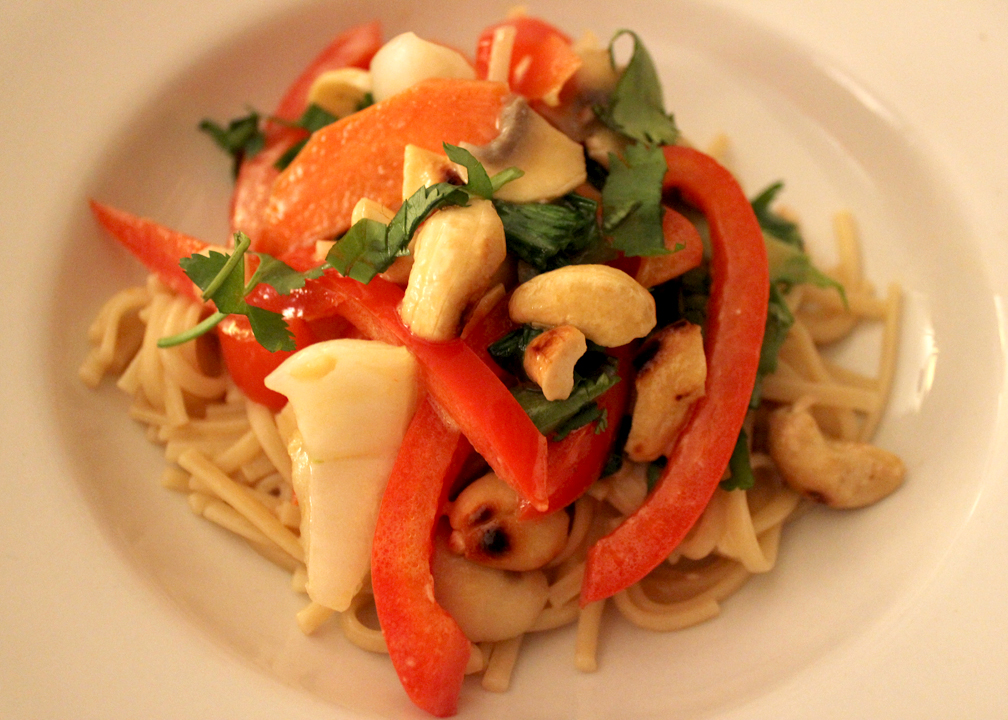 Tonight's dinner is brought to you by Rachel's Favourite Food at Home. Chicken Ginger and Cashew Stir Fry with Coconut Noodles is a great one-dish meal. It's also non-squeamish vegetarian-friendly, as you can easily pick out the chicken pieces.
We all agreed that it was a lovely change of pace, and very tasty, but that the noodles were too short. I will make this again with longer noodles so that we can devour it more efficiently.
The original recipe can be found in the book, or translated into US measurements here. I mixed it up a little and halved the amount of noodles and chicken, but kept the vegetable amounts the same. I also added a red pepper and a head of baby bok choy since I was in too much of a rush to google "mangetout" and find out that that's how you say "snow peas" in Irish/French. I also didn't drain the noodles, just added them, yummy coconut broth and all, to the stir fry.