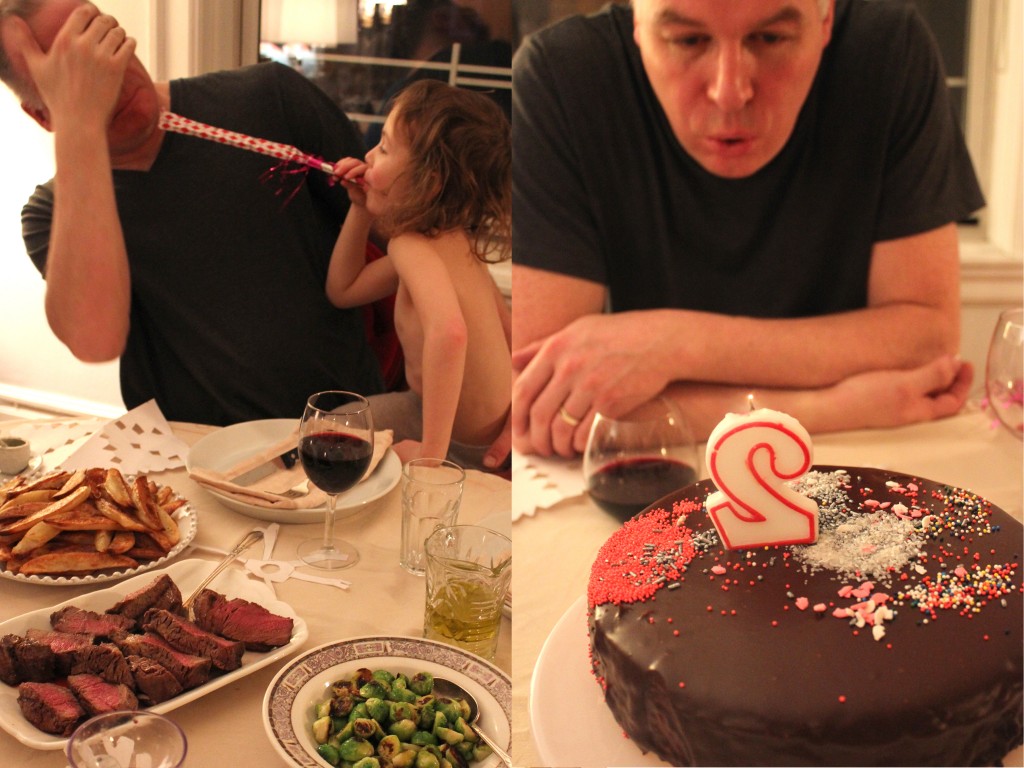 Today is my favorite husband's birthday. Alright, my only husband, but still.
We had the smallest of parties, with his favorite meal, steak frites, followed by his favorite cake, Inside-Out German Chocolate. Rose was excited as can be for her dad's big day, and helped out by decorating the cake with loads of sprinkles and a "2" candle, and fancifying the table with paper snowflakes.
The oven fries were from this recipe (as usual). For veggies, we had simple brussels sprouts (Rose's favorite), and an arugula and pea frond salad with cilantro and Rita's dressing.
I haven't made Inside-Out German Chocolate Cake* for several years. It's ridiculously decadent and wonderful. A sticky-sweet, gooey coconut & pecan filling  is sandwiched between two thin brownies and covered in thick, rich ganache. It's almost more of a torte than a cake, but we're not complaining.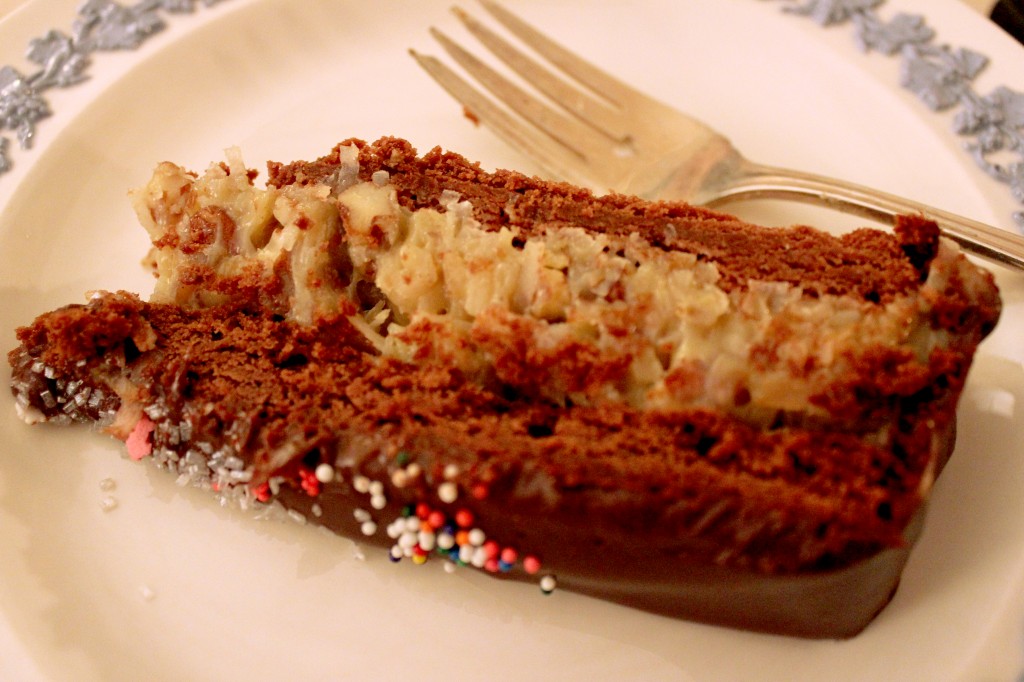 *Cake Note: The recipe doesn't tell you that you need to coat the cake in several layers of ganache, letting each one set in between coats. Put the cake on a rack set in a baking tray, pour over just enough ganache to coat the top and sides, let it sit for half an hour or so and repeat until the ganache is all used up. There will be a lot left in the baking tray, which you can scoop up and store to eat later, over ice cream or with a spoon.