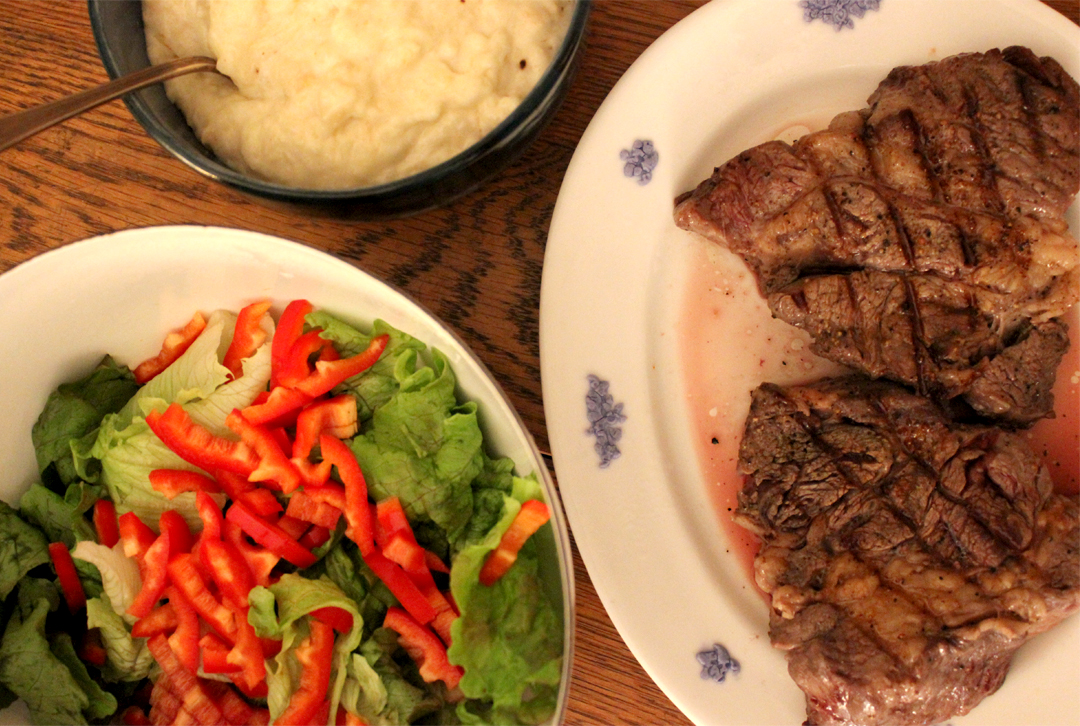 This was only a semi-successful get it on the table quick meal. It was quick, but not quick enough. We got home at 8:00 and didn't end up eating until nearly 8:30, which meant Rose went to bed at 9:00. Not brilliant for a school night but, well, there are some you don't win.
We tried a new cut of steak, edge of eye, which seemed promising for a less-expensive cut. Rose ate all of hers but Shane found all of the fatty marbling to be too much work. He said it's a better cut for people who have a dog or two to give the scraps to. I don't know if we'll try it again.
I was quite happy with the potato and celery root mash, which was based loosely on this recipe. Ours increased the proportion of celery root to potato which made a dent in our CSA haul from a couple of weeks ago. We also had a simple salad with greens, peppers and mustard vinaigrette.