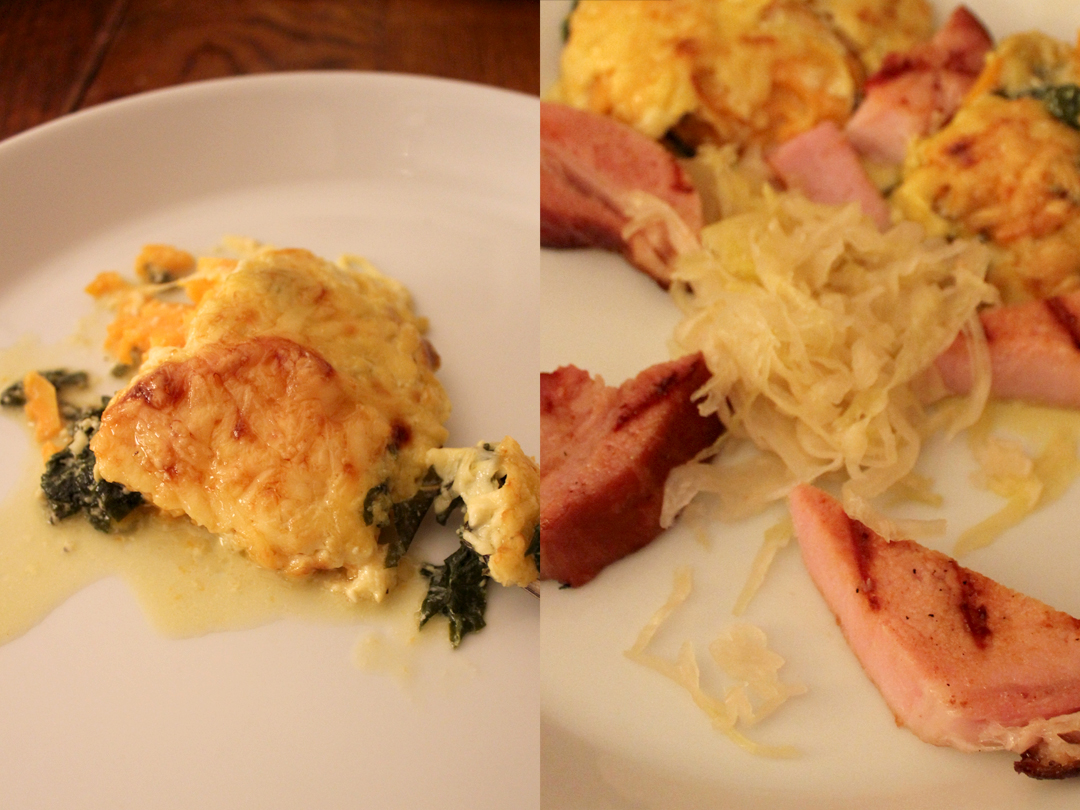 I don't know about you, but when my husband is feeling under the weather, I take him meat shopping. Today we went over to the wonderful Empire Market in College Point for some homemade smoked pork chops, hot dogs, pancetta and bacon.
Shane and Rose had the chops tonight, with sauerkraut. I made a sweet potato & swiss chard gratin with gorgonzola and gouda cheese and a simple salad.
The gratin was really good, but I'm not sure I'd be able to recreate it. Shane agreed it was delicious "despite the dreaded kale" (which was actually swiss chard).
The dish was loosely based on this recipe which I had on my Pinterest Recipes to Try board. Essentially, I added 1/2 cup of crumbled gruyere to the cream mixture, replaced the cheddar with gouda and the kale with swiss chard. I added some fresh sage, and did a few other things which I can't quite remember. Go ahead and give it a go, it's hard to mess up a gratin.