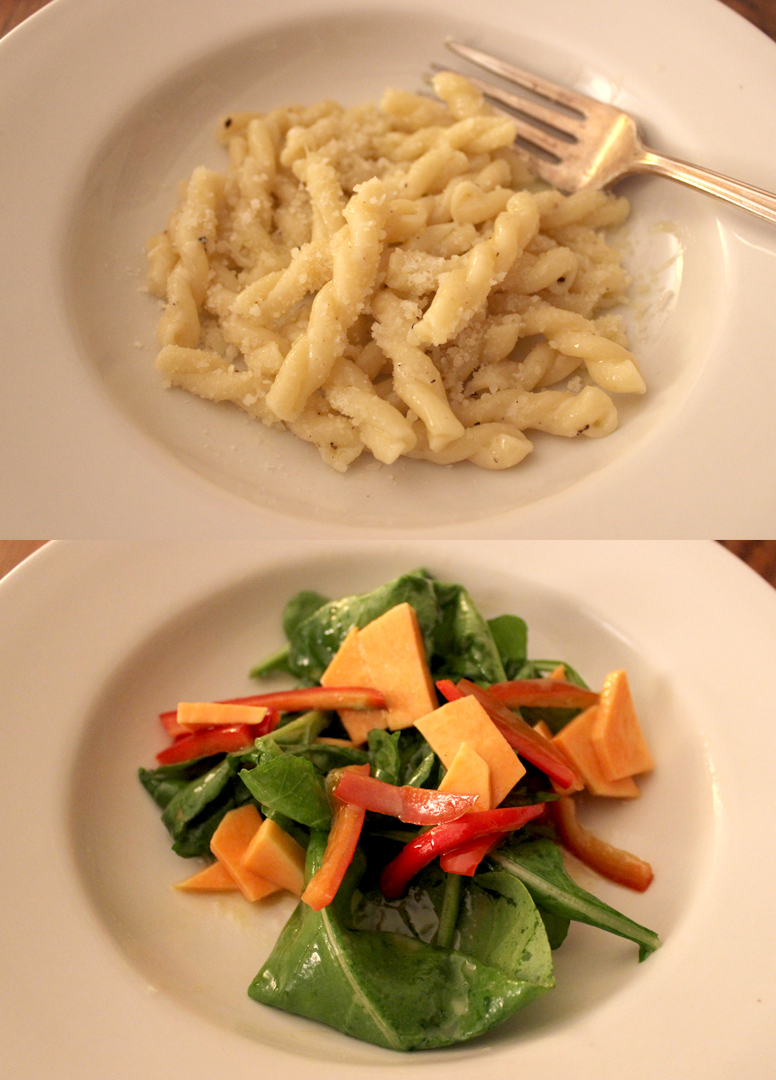 I don't usually get away with a dinner quite so simple and minimal as this, but we had a big lunch.
About an hour into our trip home from Boston, I realized I needed lunch. Not a snack, not a handful of nuts and some dried apricots, but a proper lunch. Ah pregnancy.
Shane remembered that he had read about a good barbecue place near Sturbridge Mass, and so we went there. The lunch at BT smokehouse was great, and left us almost not-hungry for dinner.
At least, not-hungry enough that I could serve pasta with butter, olive oil and cheese, and a salad, without a whole bunch of sad faces from Rose and Shane.