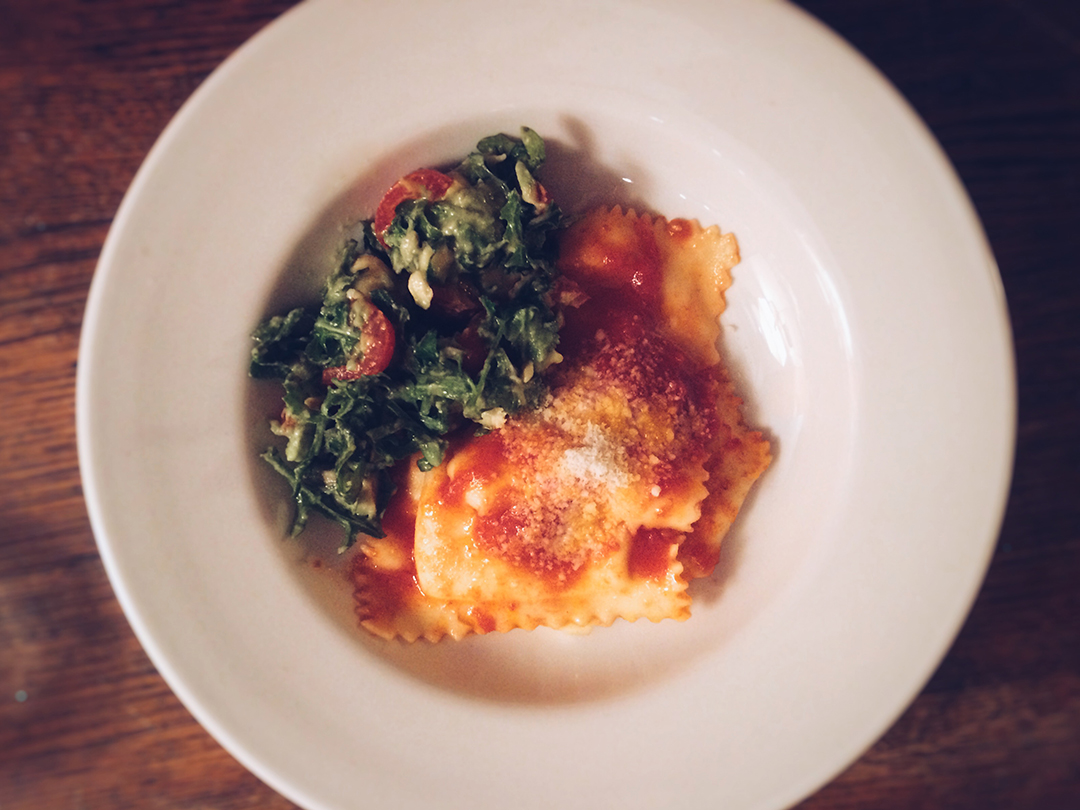 On Tuesday I made cheese ravioli with the simplest of sauce and an avocado & tomato salad. Easy as it was, this was by far the biggest dinner achievement of the week because the kitchen floor looked like this: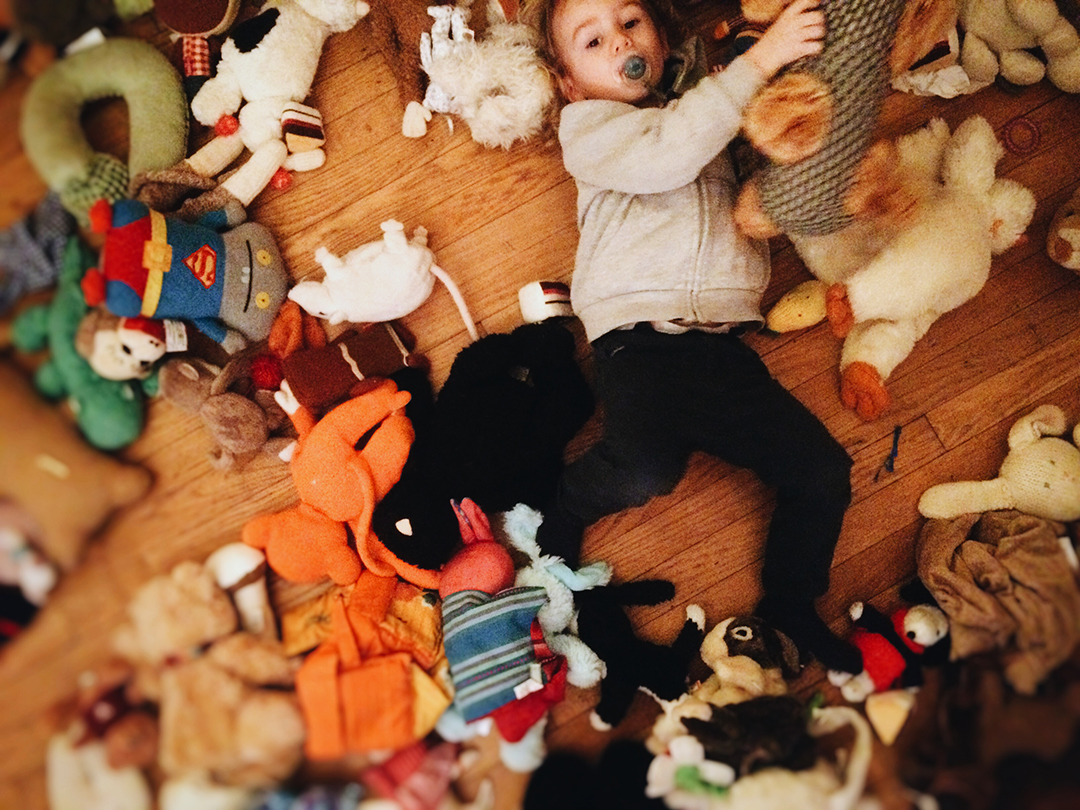 It was a what's-in-the-fridge kind of meal, cheese ravioli is a freezer staple for us. The sauce was just the juice from a can of plum tomatoes simmered with half a stick of butter. That's right.
The ravioli and, um, butter, paired surprisingly well with a salad of diced avocado, halved grape tomatoes and finely chopped arugula dressed with lemon juice, olive oil and sea salt.
Another ad-hoc success this week was tortilla soup. You can read all about it here, or just look at the picture below. Wishing you a less-snowy week ahead, unless you like that kind of thing. xoxo