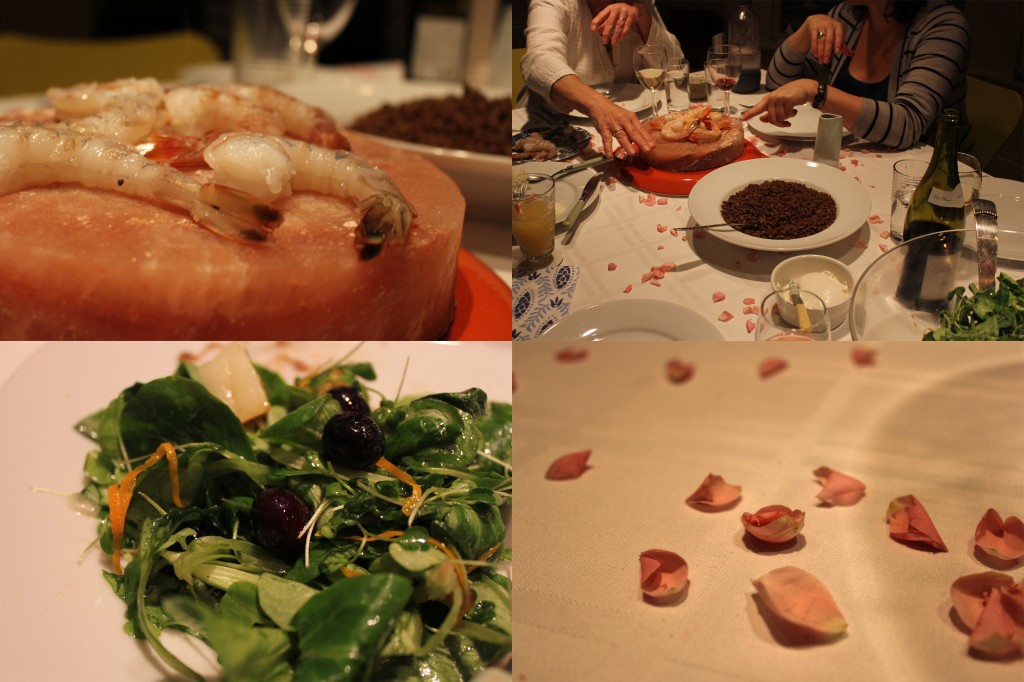 My mom has a round pink slab of salty rock from Tibet. We heated it up on the range and then put it on the table and cooked our shrimp on it. It's a bit of a slow process, definitely not for a large group, but a good bit of fun. The shrimp comes out salty and moist.
We also had lentils cooked with preserved limes, which gave them an interesting flavor that some of us liked, and some were not so sure about. Everything was complimented by a delicious Rita salad, with mixed greens, orange zest, pear, blueberries and orange dressing.
Rose decorated the dinner table with pink rose petals.