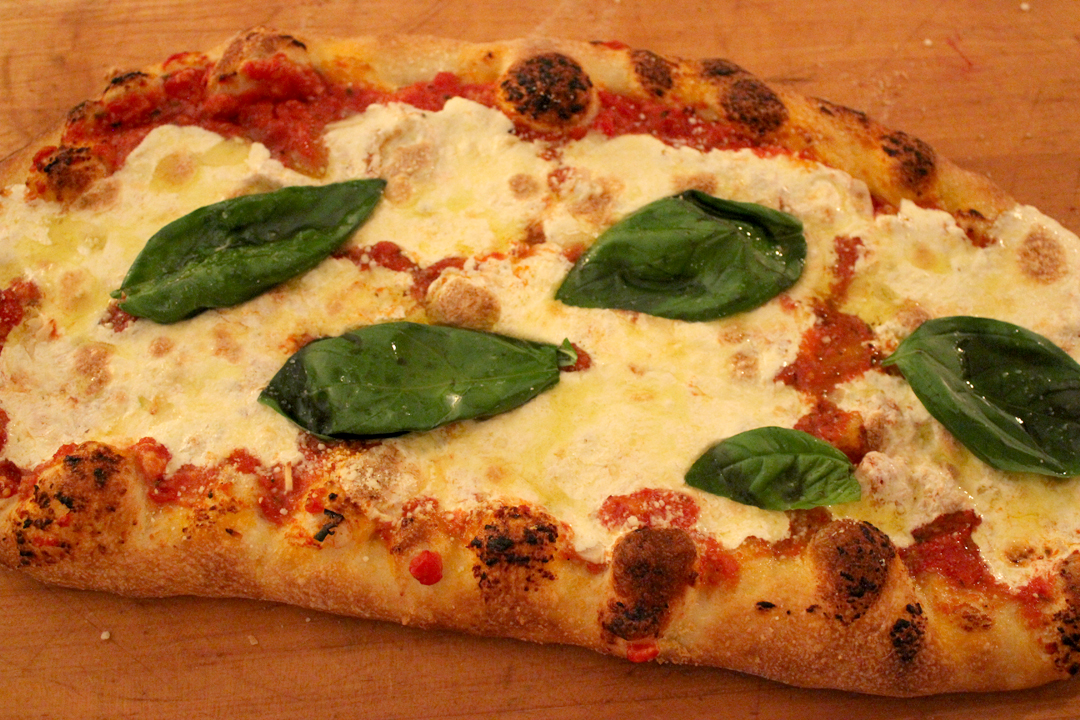 On the days that Rose has gymnastics from 4:30 – 7:30, I usually get dinner all prepped in the afternoon, before I take her to the gym (aka my remote office). That just didn't happen today.
I sent Shane a text telling him he could get takeout, or cook, or we could meet him at the Coffee Shop for sandwiches, his choice. I didn't expect to come home to delicious homemade pizza, but that's what we came home to.
Shane's pizza is the best. Tonight was no exception. Rose was so hungry and excited that she took off her leotard ("I don't want to get my pizza all chalky") and couldn't be bothered to get dressed before digging in.