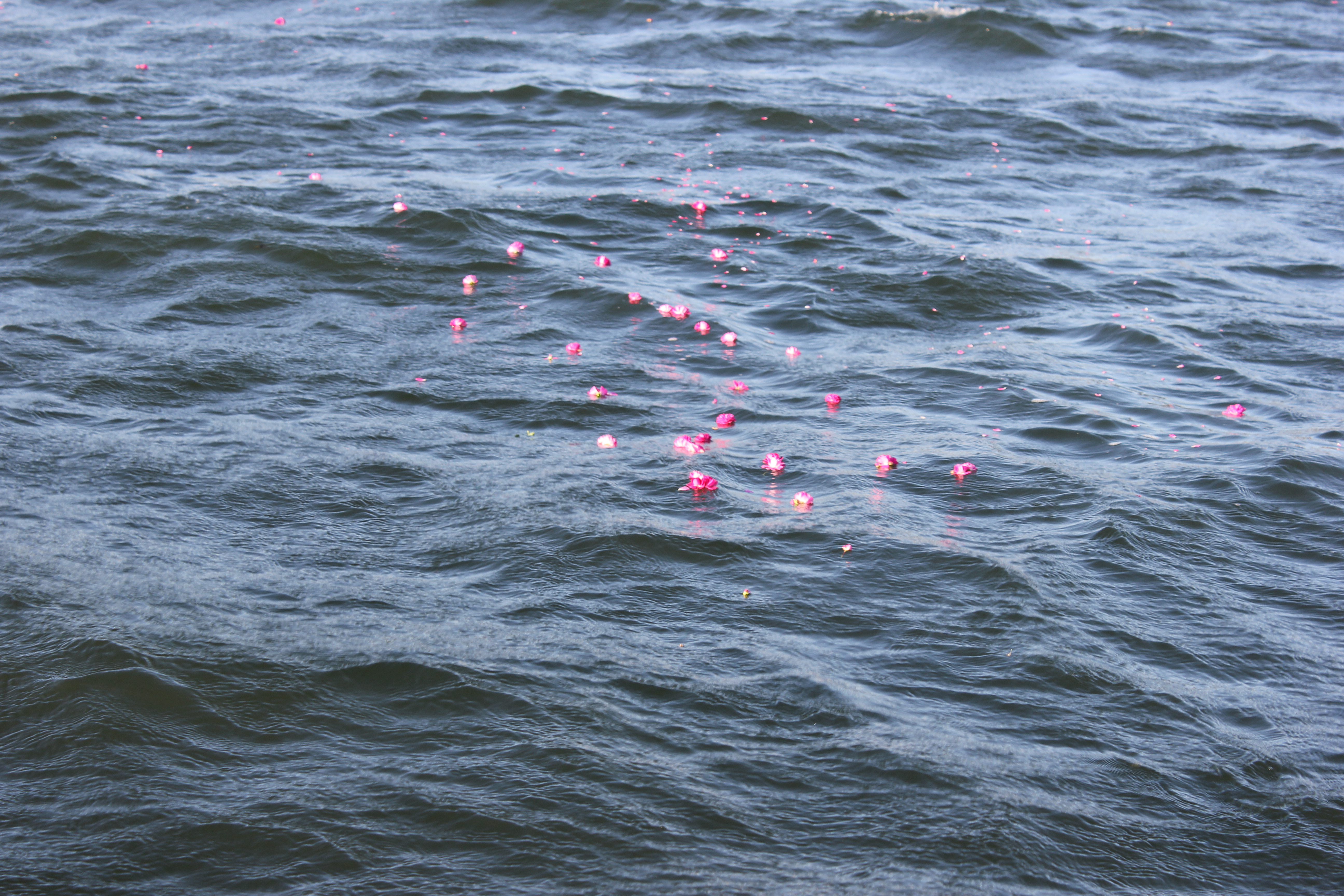 Our aunt Carole, Jenya's mom, Wayne's wife, Cal's Grandma, and so much, to so many more, passed in 2010 after a long and painful battle with fucking Cancer.
Carole was a tremendous planner and organizer, and she didn't stop at planning her own memorial service. We're so glad she did, because her idea started what has turned out to be a truly beautiful tradition, one we will continue for years to come.
We scatter wild rose petals from the Cape bushes Carole planted and loved, from the sailboat on Waquoit Bay, at sunset, on a beautiful summer evening. Accompanied by her favorite cocktail (Sea Breeze), fond memories, stories, news, tears and love. And this year, the presence of her first grandchild.
Afterwards, Drew, Cathy & the girls motored over, tied up to our boat, and had dinner with us. Wayne made lobster rolls (shrimp for me), and crudité. I made ranch dressing from scratch (so good! recipe below). There was leftover corn, potato chips and of course, more Sea Breezes.
We love you Carole.
• Ranch Dressing •
adapted from Saveur
½ cup buttermilk
½ cup sour cream
½ cup mayonnaise
A big handful fresh flat-leaf parsley leaves
1 teaspoon garlic powder
½ teaspoon onion powder
Salt and freshly ground black pepper to taste
Combine all ingredients in a tall bowl or food processor. Process, or blend with a hand blender, until well combined. Season with salt and pepper to taste.