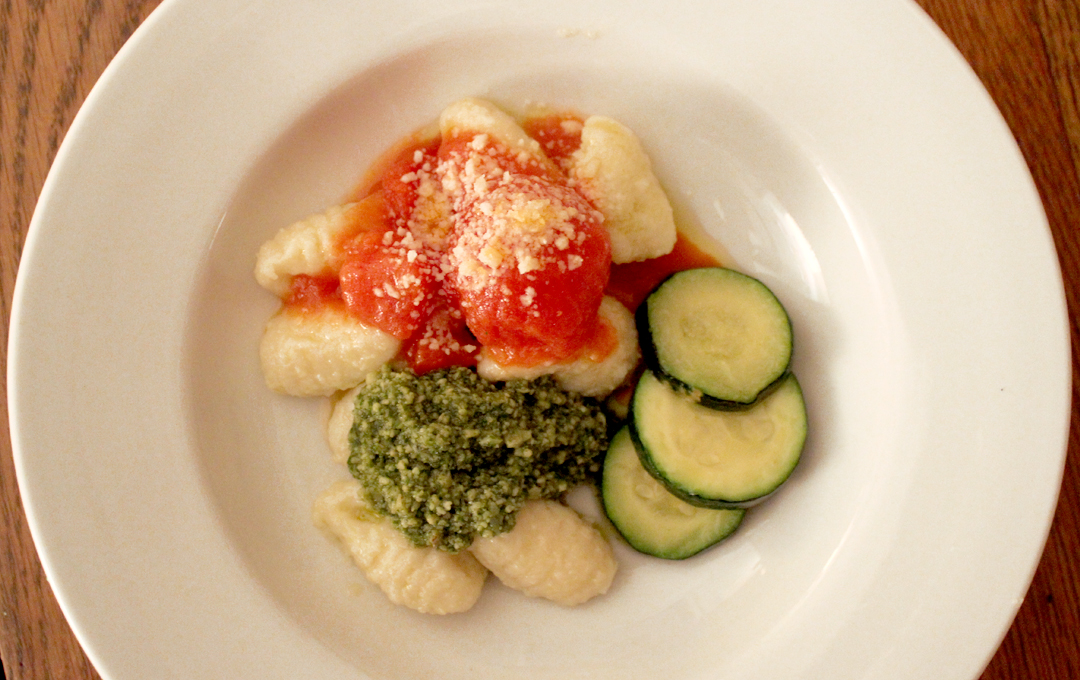 This is one to bookmark for busy weeknights. Frozen potato  gnocchi (from our local Italian market) with Marcella's Famous Sauce, a quick pesto, and an easy vegetable side.
The photo shows my plate. Shane mixed his pesto and red sauce, and Rose opted for red sauce only. I like a meal that can please everyone.
It's helpful to keep a batch of Marcella's sauce in the freezer whenever possible. It's also easy to make if you've got 3 minutes to bung everything in the pot and 45 minutes to simmer the sauce.
For the pesto, I used the remainder of a bunch of fresh basil, a handful of raw cashews, a pile of grated parmesan, a pinch of salt and several glugs of olive oil and just blended it up.
Zucchini rounds sautéed in butter goes over well in our house, and takes no more than 10 minutes to prep and cook.
Go simple!