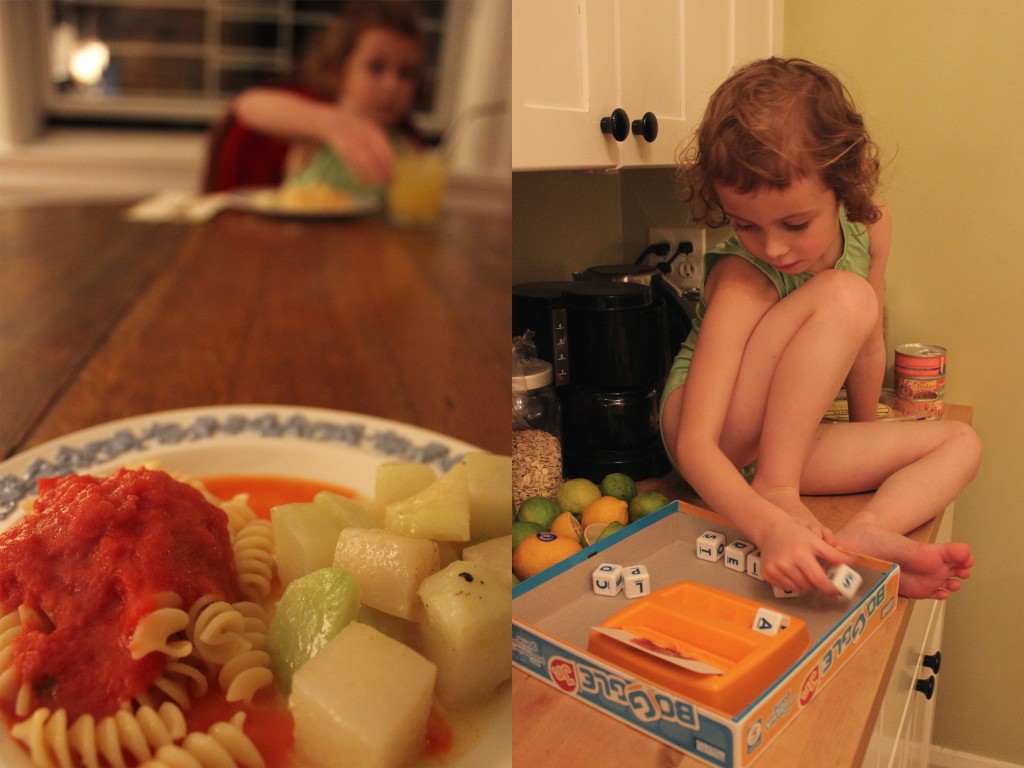 This has been a tumultuous week, I feel like it's been non-stop action, good and bad, start to finish. I couldn't think of anything in the world I wanted for dinner after back-to-back parties today, and a lot of drama over the impending storm.
When all else fails, I make pasta with red sauce. I always serve pasta & red sauce with grated parmesan or pecorino cheese, the lack of cheese in the photo above was an oversight.
Those cube shaped things are Butter-Braised Kohlrabi, which might be my favorite kohlrabi recipe yet. I didn't trust the recipe when it said not to peel the kohlrabi, and I think that was a good choice.
I also discovered a great way to entertain a 3-5 year old while cooking. Boggle Junior! All you have to do is insert the card, every time you do, you get a whole 30-60 seconds of "free time" to cook while he or she looks for letters and spells the word. Genius.