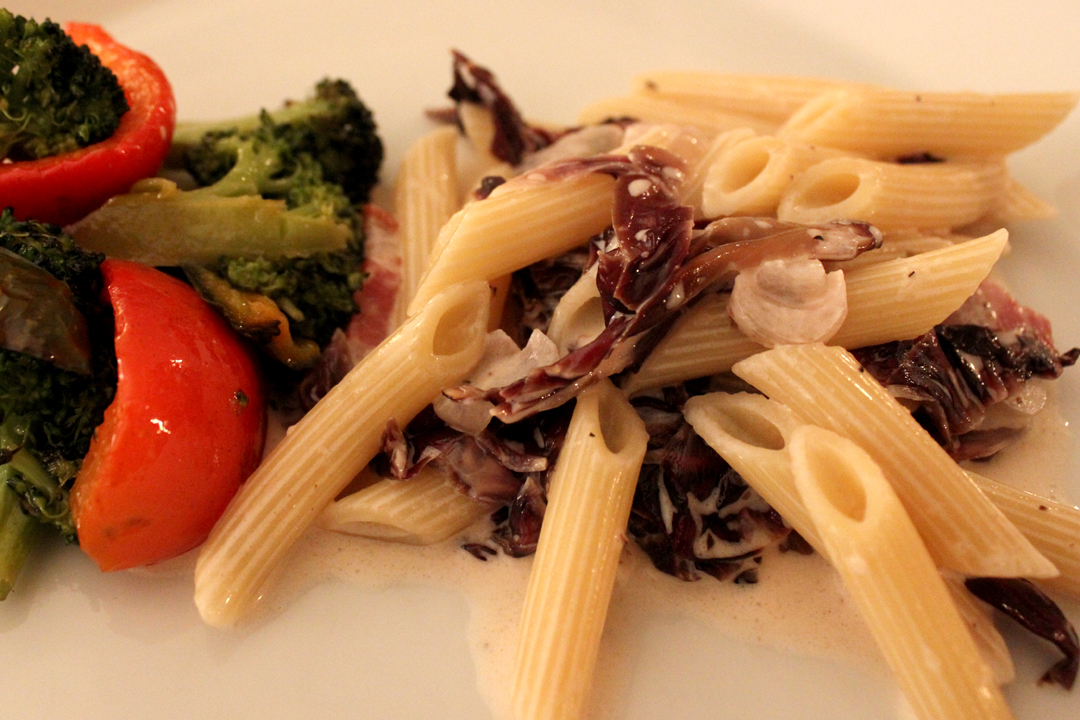 I love Radicchio Pasta. So good, it can make a convert of someone who isn't a radicchio fan. Case in point, my husband, who does not like anything bitter, but loves this dish.
The bitterness of the radicchio is mostly cooked out, and then sweetened with cippolini onions, cream and a touch of pork fat.  The dish calls for pancetta, which I eat around, but could easily be left out to make it vegetarian, you'd just want to add a little extra salt.
The roasted veggies we had probably weren't the most complimentary choice of side for this dish, but that's called making do with what's in  your CSA box.
Happy weekend!