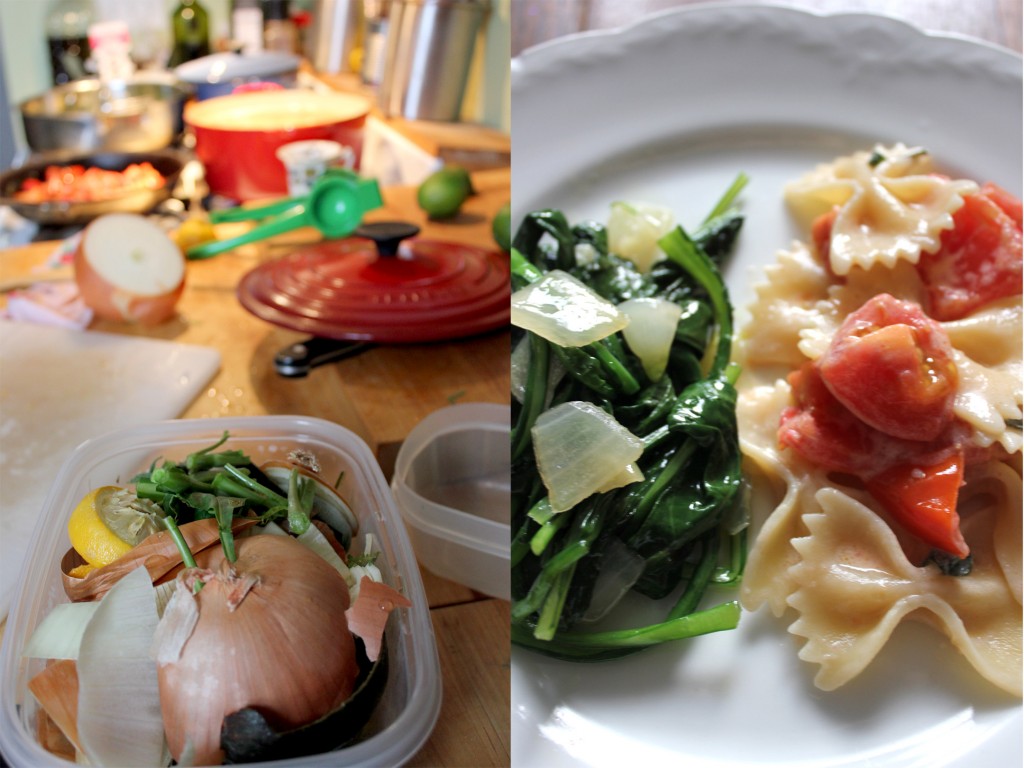 Getting dinner on the table quickly is something I'm pretty good at. Doing it without leaving my kitchen looking like a disaster zone is the challenge. Tonight's dinner took about as long to prepare as it takes to boil a pot of water and cook the pasta. So, 20-25 minutes or so. (After dinner cleanup took a bit longer).
The pasta sauce was simply tomatoes, sage and cream. There isn't a real recipe but it's pretty easy. Sautee some slivered, fresh sage leaves in olive oil and butter, add fresh, chopped tomatoes, cook for 30 seconds or so. Add cream, stir, season with salt and pepper.
The greens were the lovely, tender, young collards, from my CSA box. They hardly resemble the greyish-green, super-cooked version you get at a ribs place. Instead, they take a mere shake in the pan with an onion that's been sauteed until soft and translucent, to become bright green, tender, fresh and wonderful.