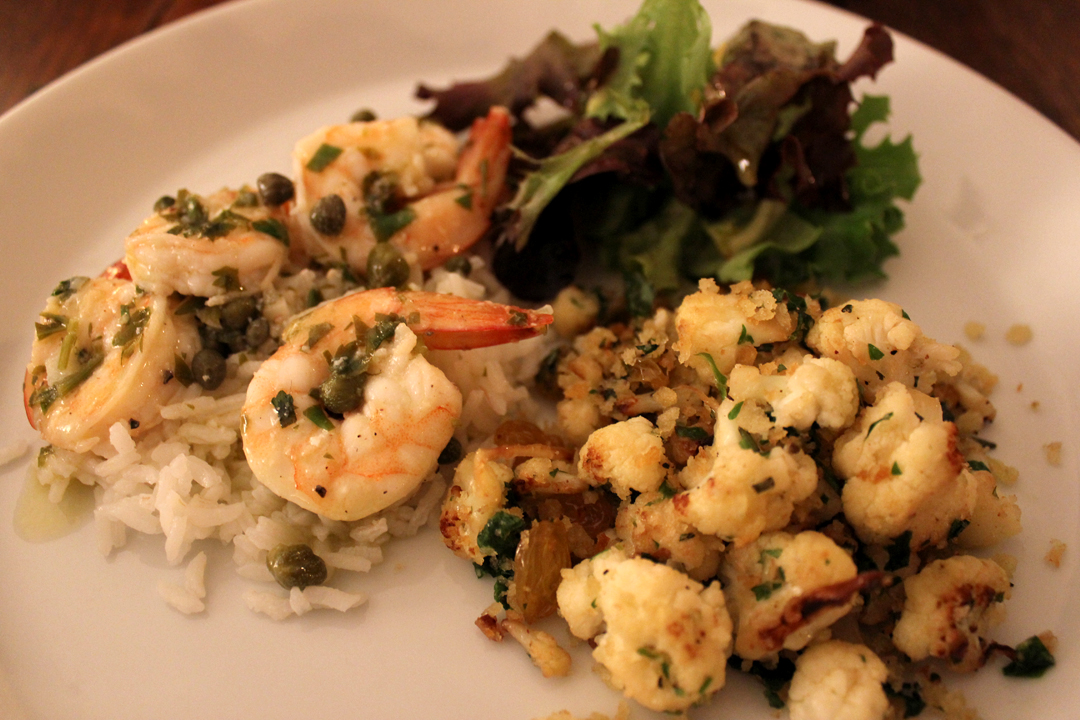 I'm not sure what I thought about tonight's meal. It wasn't bad, but I can't tell if it was good or not. This might be because I am so totally uncomfortable, from my waist (or lack of waist) down that I couldn't even concentrate on dinner.
We had Sizzled Shrimp Provencal over rice, Pan Roasted Cauliflower and salad. Both recipes were part of my attempt to plan this week's meals ahead of time.
If my head were screwed on properly tonight, I'd probably say that the cauliflower was very good, but a bit time consuming (there was a lot of prep, and a lot of steps). Were I more comfortable, I would probably also tell you that the shrimp was unremarkable.
It seems like you can't go wrong with capers, garlic, lemon and parsley—which is what went into the shrimp—but for some reason I feel like it works better with white fish, chicken or with the addition of lots of butter and white wine.
Then again, maybe the shrimp was fine, and my dissatisfaction is all due to this lump: