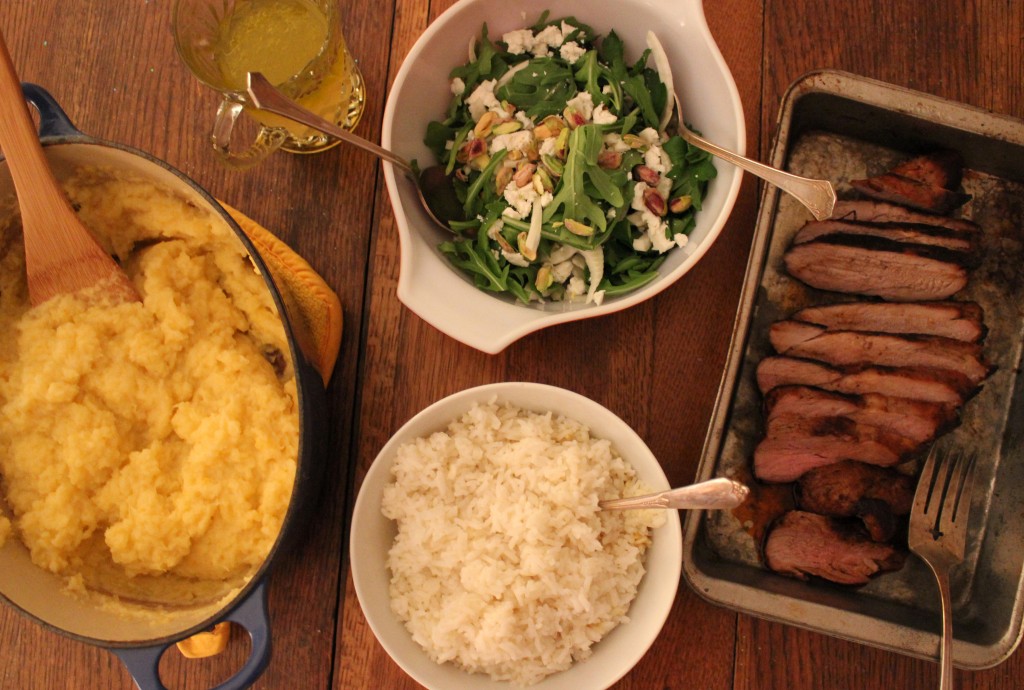 Tonight we had pork tenderloin, rice, mashed turnips (yum!), and an arugula, fennel and parsley salad with pistachios and ricotta salata. Shane made the pork, that's why it was served in a brownie pan (sigh).
For dessert we had Chocolate Shortbread.
• Basic Mashed Turnips •
3 lbs turnips peeled and cut into 1″ chunks
1/2 stick unsalted butter
2/3 cup whole milk or half and half 
salt and pepper to taste 
Boil turnips in salted water until fork tender. Drain turnips and combine with butter and milk or cream in a bowl. Mash with a potato masher and season with salt and pepper.