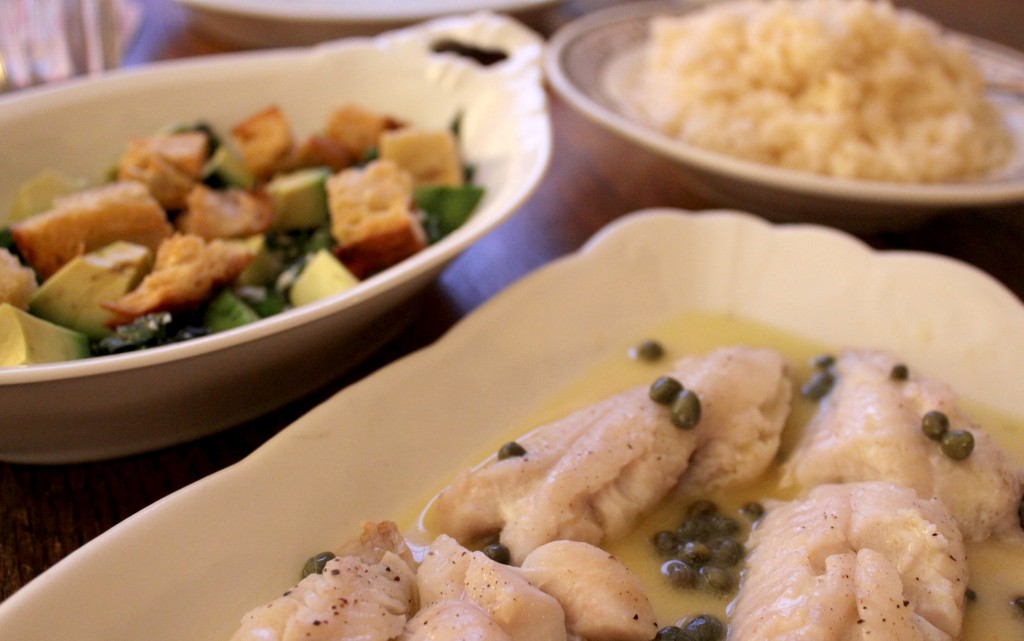 "Perch!?" Shane exclaimed, incredulously, when I told him the type of fish I'd purchased at the farmer's market today. Apparently, Perch is the fish they used to throw back, when they caught them in Ireland (where Shane is from).
I was sure the Perch would be fine, because it was fresh, unlike the flounder we had earlier this week. And it was fine, good even. I cooked it in a totally ad-hoc way, in a saute pan, with olive oil, butter, lemon, white wine and capers. The fish came out tender and buttery in flavor, and the sauce was just right.
The salad was not so good, I should have used kale. If I had, it would have been great, but I used mustard greens. They were really good, spicy, horseradishy, mustard greens, and they were totally wrong for this particular salad.
Below is a better look at the salad. Doesn't it look like it should have been good? Sheesh!