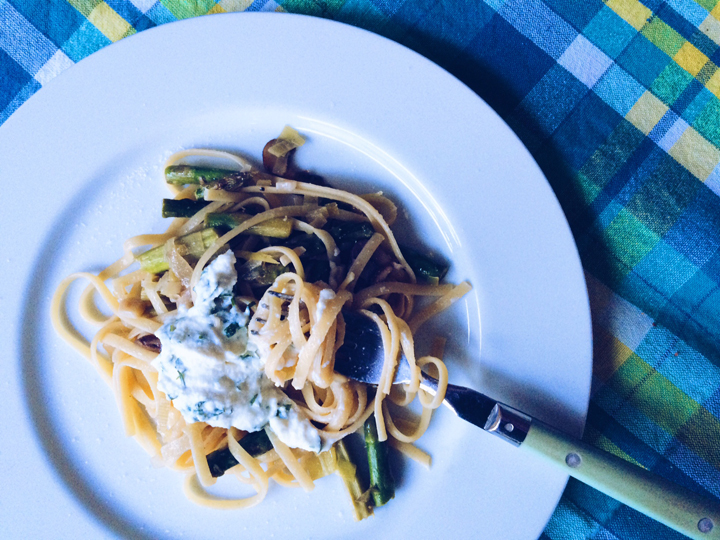 Last Sunday I was on the computer doing our family meal plan for the week, and my mom asked what I was up to. "I'm looking for a recipe for Thursday that's not pasta." I already had pasta on the menu for Monday, bread & cheese on Tuesday, and pizza scheduled for Wednesday.
And then I happened upon the recipe for Lemony Asparagus Pasta with Mushrooms and Herbed Ricotta at Food 52 which sounded awful good. I said screw it, and my mom helpfully pointed out that Italians eat pasta every day.
Done deal! I'll make this again, with a bit more oil, and a lot more salt.