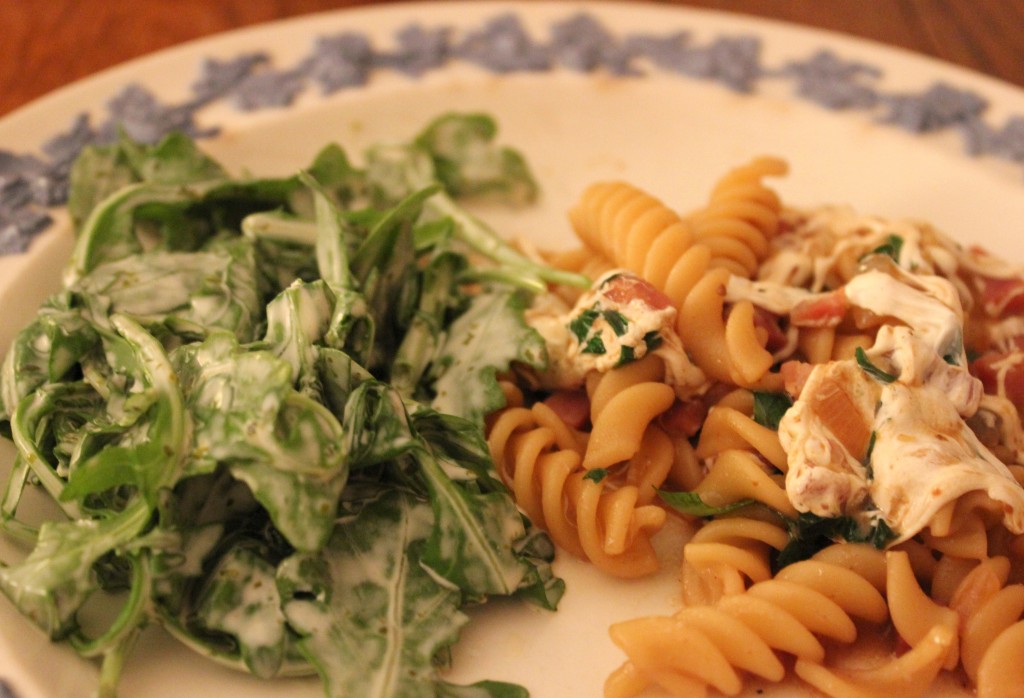 Pasta with Pancetta & Miso is divine, on so many levels! I am already a huge fan of the miso/butter combination but I never would have thought to add it to pasta. It's quick and super-easy to make too.
The one thing I would have done differently is to simply scatter the mozzarella on top of the pasta in the serving dish, instead of tossing it. The mozzarella became to melty, and was a stringy blob that we had to kind of rip apart to divide between our plates. Also, it would have been easier for me to pick out the pancetta bits* if the cheese wasn't all melted around them.
Serve this dish with a simple salad. We had arugula with left over cilantro mayonnaise, which I revamped into a salad dressing.
*That's the kind of vegetarian I've become, thanks to my seriously carnivorous family. A picker outer of meaty bits vegetarian.