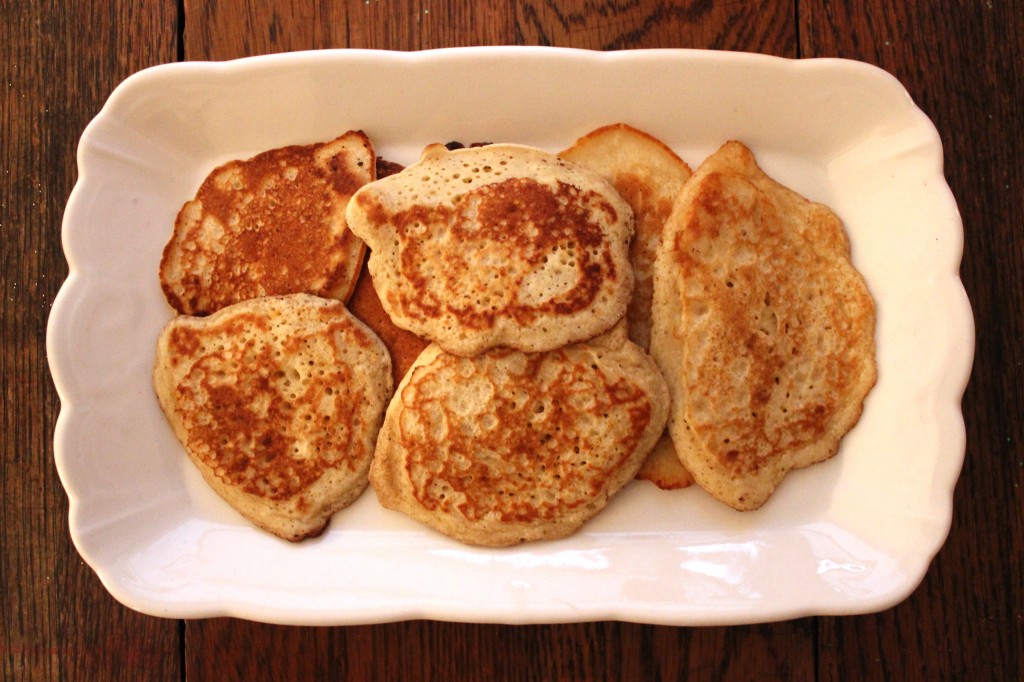 We got caught in a rain storm, we were late getting home, we had pancakes for dinner.
• A Small Batch of Basic Pancakes •
Adapted from the New York Times Cookbook's Basic Pancakes
3/4 cups all purpose flour
1 1/4 teaspoons baking powder
1/4 teaspoon salt
1 egg
3/4 – 1 cups milk (3/4 cup for thicker, 1 cup for thinner, more for very thin.)
3 tablespoons melted butter
1 teaspoon vanilla 
Mix together flour, baking powder and salt in a medium bowl with a whisk. Combine egg & milk, add melted butter. Pour milk mixture into dry ingredients and stir only enough to moisten the dry ingredients. Melt a pat of butter on griddle or in a non-stick pan over medium heat. Pour batter into the pan using a ladle or pitcher. When bubbles come to the surface of the pancakes and then pop, the underside should be perfectly brown, check then flip. Cook second side, peeking to see when it looks just golden enough. Keep on a platter in a warm oven until all pancakes are done. Serve with maple syrup and butter.